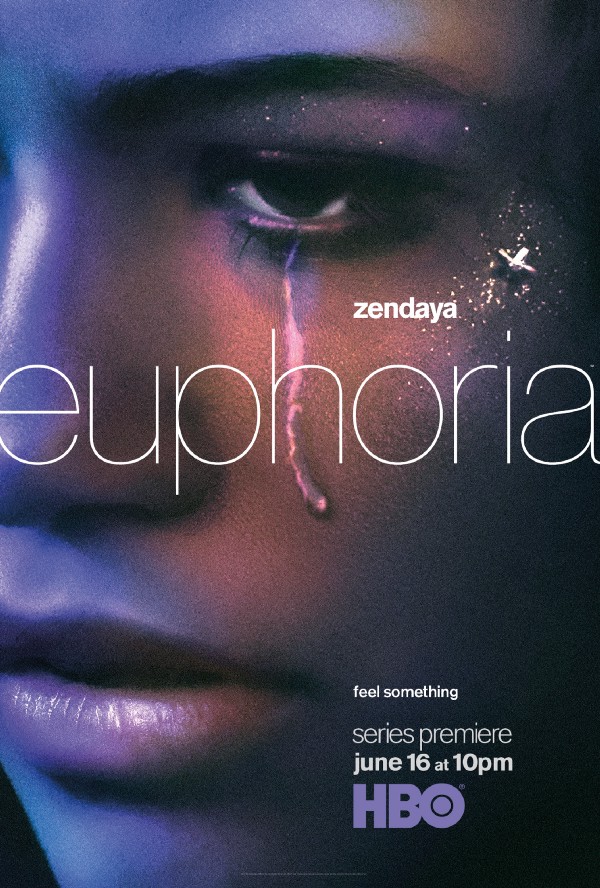 Director

Sam Levinson

Writer

Sam Levinson

Rating

TV-MA

Running Time

57 minutes

Airs

Sundays 10pm

Channel

HBO Canada, HBO
Rating Summary
Stuntin' Like My Daddy was an excellent followup featuring the same sharp script and more focused storytelling leading to a pair of compelling storylines brought to life by the excellent performances of Zendaya and Jacob Elordi.
For our review of the last episode of Euphoria, click here.
Synopsis: On the first day of school, Rue struggles to put the past behind her; Nate's obsessions turn violent; Kat finds a video of her online. (IMDb)
The first episode of Euphoria arguably stumbled which was kind of understandable because of how common this happens in pilots and simply because of how ambitious it was. While it may not have all worked, that ambition was clearly on display and it was more than enough reason to see what the rest of the series has in store. With Stuntin' Like My Daddy, that promise began to come into fruition as this episode proved to be a major improvement over what was still a good episode in its own right. This may or may not be the case for the remainder of the season but this episode's micro and more focused approach to the storytelling made it much clearer to follow and definitely more compelling to watch as a result.
The episode started with a high Rue narrating Nate's life story which explained a lot, starting with a young Nate watching homemade porn videos of his dad having a lot of sex. The overlying theme of this act was toxic masculinity which was instilled in him by his dad from that young age. He clearly had his own tastes when it came to women, explaining how he and Maddy were such a great match. He was definitely overprotective of her.
Now we see where the last episode left off. Rue was high from the drugs she and Jules had earlier (in a dreamy sequence). Then we saw the aftermath of Rue's overdose. Everyone was surprised to see Rue at school but everybody was talking about Maddy and a guy named Tyler (Lukas Gage) who she appeared to have sex with in a pool at Chris' party. Maddy claimed she blacked out and didn't remember anything. In another class, Rue was called up to perform an improvisation of her summer and it was not fun to say the least. She did not want to talk about what really happened to her which was understandable. She looked visually uncomfortable which was a stark contrast to what really happened when she returned from the hospital after her overdose not learning her lesson before later returning.
Rue's uncomfortableness was just a ploy to step away to do more drugs. When Lexi (Maude Apatow) went to check up on her, she lashed out as she interrupted as Rue's was about to do some drugs that she ground up. Rue later attended an AA meeting (we also learned how Rue became addicted to Oxycontin while tending to her ailing father) and tricked her way into getting her attendance sheet backdated for all the meetings she of course missed. Meanwhile, Jules found herself another online suitor and Kat discovered a sex tape of her first time was posted online. Kat was understandably embarrassed but she still had time to scold the principal on her way to getting her revenge and distancing herself from the video.
Wanting drugs, Rue went to Fezco's house but he did not want her there. He was expecting people, however, she was not taking no for an answer. Meanwhile, Nate found his way into Tyler's apartment and was there for him when he arrived who he then beat up badly (with a little American Psycho moment at the end) while Chris and Cassie had a miscommunication and then another. Things got tense as Fezco's suppliers showed up. One pressured Rue into taking fentanyl which she tried and almost immediately went out, prompting Fezco to call Jules for help. After Nate was done, he and Maddy went bowling.
After seeing how popular her sex tape was and all the comments she was getting, Kat was considering taking up being a cam girl. Maddy's excursion with Tyler appeared to be a detour as she and Nate still seem to be a thing (he got her lingerie which she didn't like). Finally, it was revealed that Jules' new suitor was Nate who was following in his dad's footsteps.
Series creator Sam Levinson is bringing vibes from his other cult film, Assassination Nation, to Euphoria and I am here for it!
---
---
If you liked this, please read our other reviews here and don't forget to follow us on Twitter, follow us on Instagram, and also like us on Facebook.