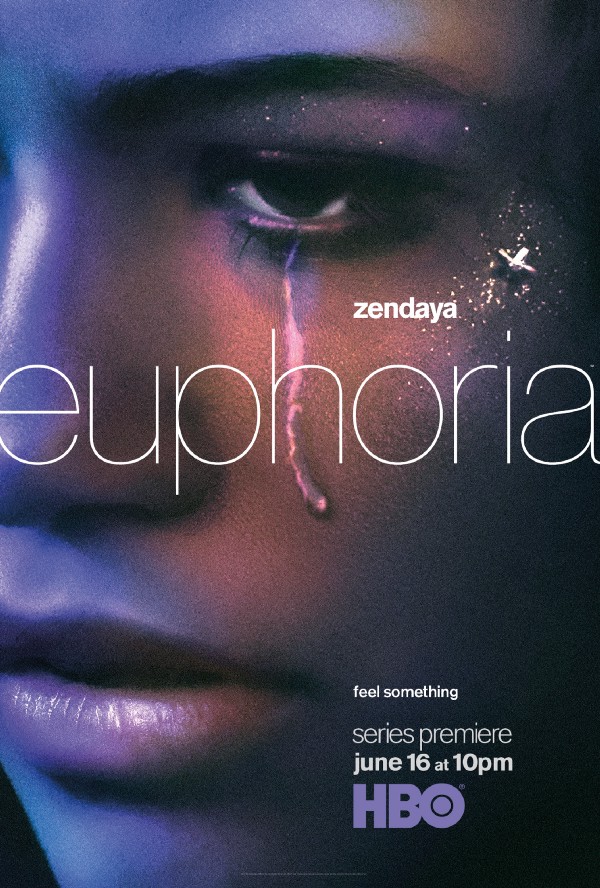 Director

Sam Levinson

Writer

Sam Levinson

Rating

TV-MA

Running Time

55 minutes

Airs

Sundays 10pm

Channel

HBO Canada, HBO
Rating Summary
Shook one Pt. II was another great episode where tensions arose at a local carnival once characters were faced with the consequences of their actions.
For our review of the last episode of Euphoria, click here.
Synopsis: Rue, trying to get clean for Jules, chaperones Gia at the carnival; Jules encounters Cal with his family; Cassie and Maddy decide to do molly together. (HBO)
Carnivals are usually a fun experience but since this is Euphoria after all, this was definitely not the case here. A lot has gone down for these characters over the first three episodes and in Shook One Pt. II, some of these storylines began to come together with mostly negative results with a few overdue meetings standing out in this regard. The episode ends with Jules getting the short end of the stick, however, it will definitely be satisfying once she gets her sweet revenge.
Shook One Pt. II started with Rue narrating Jules' backstory from a scared little boy with the wrong body who was tricked by her mother into going to a rough mental institution before getting better to living with her now single father while transitioning to a woman (it appears that this was too much for Jules' mother) while being promiscuous. In the present, Rue called Ali for help at the end of the last episode so now they would talk it out at a dinner. Rue wouldn't do much sharing (we saw a quick montage of what really happened) but she didn't have anyone else. Ali would compare her relationship with Jules to her relationship with drugs.
Meanwhile, it was time for the carnival and everyone was there. Maddy was there to support Nate and his family's chili cook-off (Nate's parents did not like her) but he was not impressed with her provocative outfit. Jules was hanging out with Kat but she left her once Rue showed up, leaving Kat with Ethan. Rue and Jules were happy to see each other and were willing to forget their earlier kiss. Cassie was not impressed with McKay when he claimed that they were not together but he was just trying to protect her from Nate's intense father Cal. Both fed up, Maddy and Cassie decided to take some molly and things only got better and/or worse for them from there.
Now Jules didn't know who Cal was before they slept together but in this episode, she would finally learn his true identity from Rue who did not believe her story. Because of this, Jules went up to Cal who was definitely surprised to see her, This would be all the evidence Rue needed though she couldn't quite avoid Cal's glance. Things got worse for the two of them as Gia, who Rue was supposed to be taking care of, went missing. Meanwhile, Kat and Ethan were about to get drunk together until she saw him with another girl which turned out to be an innocent encounter (but she didn't know that and then decided to throw herself at a roadie). Also, a stoned Maddy and Cassie reaped havoc on the carnival with Maddy making a scene at the Jacobs chili stand before getting roughed up by Nate (and then letting him open up to her) while Cassie acted provocatively on the carousel.
Once Rue found Gia who was smoking weed with other teens, she had an adult moment when demanding that it was time to go home (and then protecting her with their mother when they got home). Cal confronted Jules who was worried that she would try to ruin him but she assured him that she had no intentions to do so (he still got rid of evidence of their encounter). Later, Jules would get into another confrontation once she finally met her online contact which we knew to be Nate. Unfortunately for her, he wasn't as forgiving as his father and would threaten to accuse of her of distributing child pornography (the nude photos she sent to him) if she ever exposed him (his online account was untraceable).
Shook One Pt. II ended with a defeated Jules who retreated to Rue's house to ask to sleep over. Rue consoled her and much more.
As mentioned, watching all this drama play out has been incredibly compelling to watch and it will be interesting to see if some of these characters get the redemption they deserve or does it even matter? That's what's been great about the series so far.
---
---
If you liked this, please read our other reviews here and don't forget to follow us on Twitter, follow us on Instagram, and also like us on Facebook.