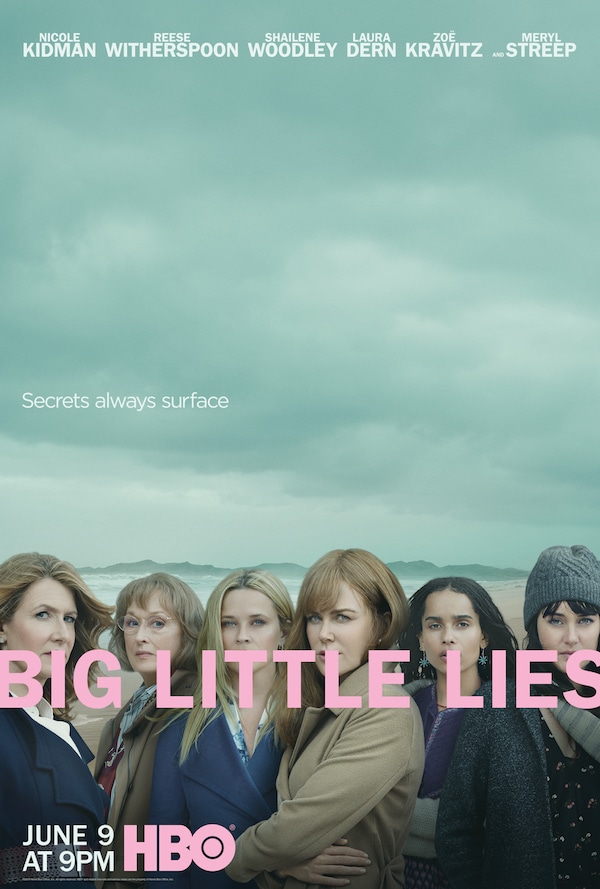 Director

Andrea Arnold

Writer

David E. Kelley

Rating

TV-MA

Running Time

49 minutes

Airs

Sundays 9pm

Channel

HBO Canada, HBO
Rating Summary
The Bad Mother was a slightly convoluted episode due to the season's compact nature, featuring intense courtroom scenes thanks to an incredibly raw performance from Nicole Kidman while Zoë Kravitz was impressive as Bonnie.
For our review of the last episode of Big Little Lies, click here.
Synopsis: Celeste is blindsided by Mary Louise. Gordon continues to disappoint Renata. Bonnie contemplates a solution to her mother's suffering and her own ongoing guilt. Ed entertains an unusual proposition before catching Madeline in an unguarded moment. The Monterey Five feel the pressure of increased scrutiny of Perry's death. (HBO)
This was quite the heavy episode of Big Little Lies in that it would be filled to the brim with subplots that deserved more time to be fleshed out in their own episodes but that's what happens with mere 7 episode seasons and with one episode left until the end (one way or another) it had to set up for the finale. While this didn't necessarily happen in The Bad Mother, it was still a great episode in its own right that gave Nicole Kidman's Celeste the chance to shine as it was time for her to go to court against Meryl Streep's Mary Louise to try and keep her kids in what should have gotten more focus than it did.
The Bad Mother started with Renata getting hit with a memory from the incident. Now at the end of the last episode, Bonnie saw Corey come out of the police station so suffice it to say that she had already told Jane who went to his house to confront him about it. Their encounter didn't really amount to anything (though Jane was still very upset with him and would have trouble letting him back in). Detective Quinlan knew about her relationship with Perry and how he raped her but also let slip that she was willing to offer a deal to the first member of the Monterey Five to crack. Quinlan also knew that the custody court could be a way in.
The Monterey Five were worried with what was about to come. The season has implied that Bonnie could very well be the first to crack and this episode did not dissuade that impression. Her mother was still in the hospital (Bonnie knew she wanted to die and leaned heavily in that direction but her father wasn't ready to give up). Meanwhile, Madeline and Ed were repairing their marriage with Madeline promising not to hide anything from him anymore. However, Ed noticed her leaving for an earlier evening meeting with the other women (she obviously couldn't tell him the truth about it).
Court would not be easy to say the least for Celeste as she would have to take the stand and tell the truth about her complicated but mostly abusive relationship with Perry whom she still loved and her subsequent attempt to move on from him (i.e. all her sexual partners, implying that Mary Louise may have had her followed). Things would get worse once his accidental death came up. The unraveling of Bonnie continued as she felt helpless watching while knowing her role in what happened (the perspective shots were a nice touch). Seeing what happened in court, Jane confronted Mary Louise who enjoyed triggering her by bringing up the gun she purchased. Celeste's next day in court saw her even more vulnerable while responding to all the claims that were laid against her. Meanwhile back in the hospital, Bonnie vented to her comatose mother in a powerful sequence (thanks to a great Zoë Kravitz performance) about their relationship which would lead to why she pushed Perry.
Renata and Gordon were still in the middle of bankruptcy which would bring many dirty secrets to the surface, none bigger than Gordon sleeping with their nanny. Renata was clearly not pleased, blowing up in typical Renata fashion. Meanwhile, Ed met with Tori (Sarah Sokolovic) where she suggested they have an affair (for which Ed was open to but decided against though seeing Madeline in her wedding dress also helped).
The episode ended in court where Celeste wanting to call Mary Louise to the stand so she could examine her herself. That is going to be epic.
---
---
If you liked this, please read our other reviews here and don't forget to follow us on Twitter, follow us on Instagram, and also like us on Facebook.