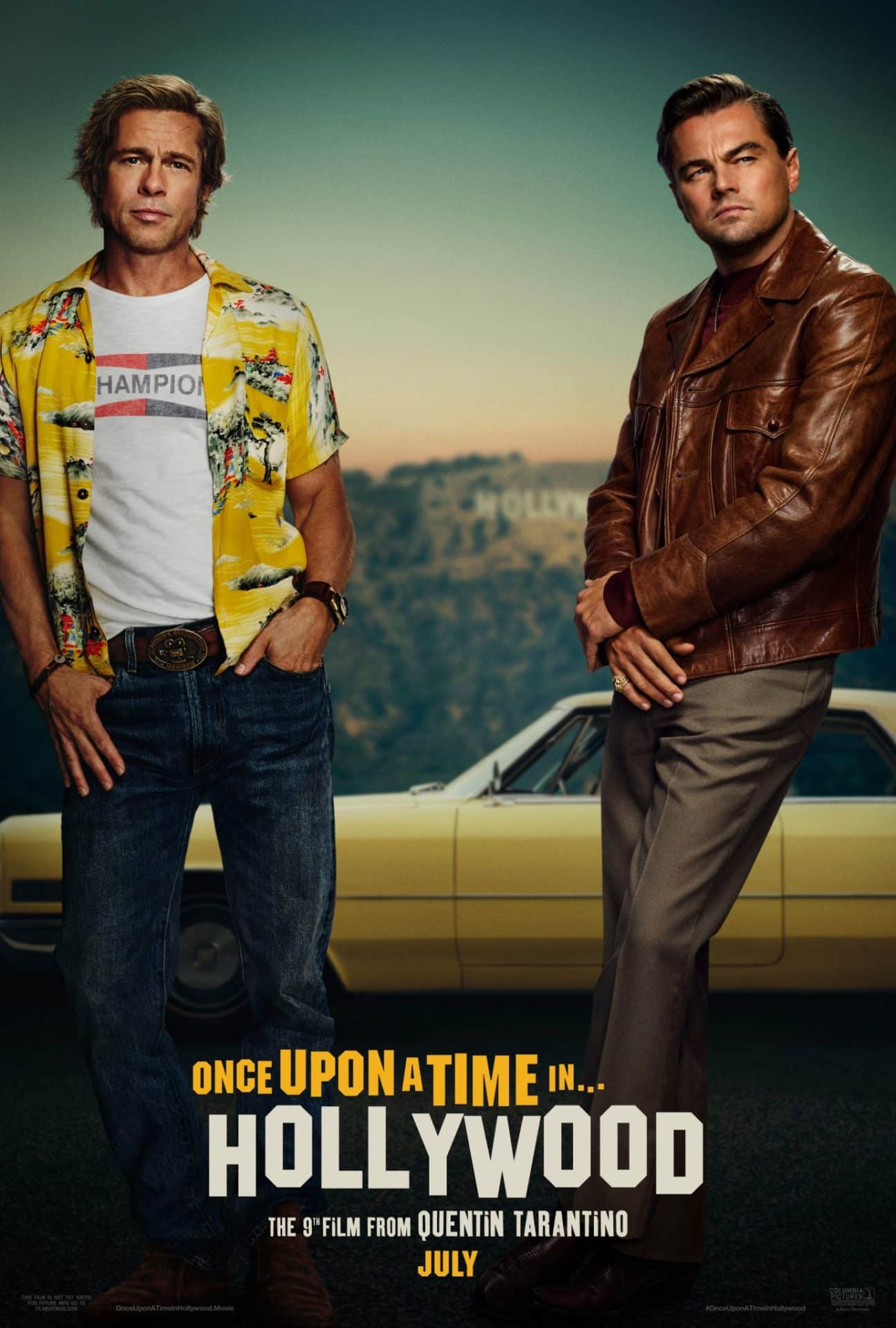 Starring

Leonardo DiCaprio, Brad Pitt, Margot Robbie

Writer

Quentin Tarantino

Director

Quentin Tarantino

Rating

14A (Canada), R (United States)

Running Time

161 minutes

Release Date

July 26th, 2019
Rating Summary
Once Upon A Time In Hollywood is a technically impressive cinematic delight driven by the star power of DiCaprio, Pitt, and Robbie. While it arguably doesn't do the latter justice, the film is impeccably well-crafted and sharply written with care while beautifully paying homage to 1960s Hollywood.
For our earlier review of Once Upon a Time in Hollywood, click here.
Much has been publicized regarding whether or not Once Upon a Time in Hollywood would be writer/director Quentin Tarantino's final film. Whatever happens remains to be seen but if this ends up being Tarantino's final film, he would be ending on a high which is only fitting as the film is a personification of Tarantino. Now some of his films have been too long and some have felt too slow for certain audiences because of their mostly dialog-driven nature and occasionally meandering plots (lending to their long running times). This film is admittedly long and a slow burn, clocking in at nearly 3 hours, however, it doesn't quite face the same pitfalls as past Tarantino films, resulting in what is arguably his most accessible film in a long time despite an uneven tone.
With Hollywood in the title, suffice it to say that Once Upon a Time in Hollywood features plenty of it. The film is a love letter to old 1960s Hollywood thanks to its impeccable sense of authenticity which would definitely be something to behold on a technical level, featuring plenty of references, cameos, and other little details. From its beautiful cinematography, production design, score, and costumes, the film has an incredible immersion factor that will cause audiences to get lost in the vast film word and it will be easy to forget that this is a near 3 hour film. Conversely, the film arguably also gets lost in its own world which would add to the running time. Meanwhile, another factor working towards this was its undeniable star power.
Once Upon a Time in Hollywood follows a trio of characters (though not so much the third), including an over-the-hill actor named Rick Dalton (DiCaprio) and his stuntman and best friend Cliff Booth (Pitt) as well as famed actress Sharron Tate (Robbie). Some may argue that there wasn't really a plot here as we would watch these three over the course of their day-to-day lives. This may not seem like much on paper but the three were incredibly fun to watch and surprisingly deep. Dalton faced an identity crisis around where he was in his career and his life and where they were ultimately going. Booth, who had come to terms with his relationship with Dalton, supported him at every turn. Finally, Tate was simply living her care-free life (it doesn't go the way we already know).
Dalton was a an alcoholic actor whose best days were clearly behind him but he wasn't ready to let them go just yet, living off of and making a decent career from film and television westerns up to that point. As he attempted a resurgence of sorts, Booth held down the fort as he felt indebted to Dalton for his career though he faced some of the same issues as Dalton while near the end of his own career. There wasn't all that much to Tate who appeared in much less of Once Upon a Time in Hollywood than one would expect and was relegated to the background for the most part, except for a few fun sequences. Though many are surely aware of Tate's, a real person, story, the film could have gone much further with her as well as tie the three together in a more satisfying way.
With any Tarantino film, audiences can expect a sharp script and Once Upon a Time in Hollywood was no different. The film may sometimes get a little too caught up with nostalgia which would distract from the underlying plot but for the most part, it was a blast and surprisingly hilarious thanks to the star power of its impressive cast. It would not have worked nearly as well if not for DiCaprio and Pitt as it was their chemistry as Dalton and Booth respectively that made the film and looked to be having a blast together. DiCaprio commanded the screen as the insecure, over-the-top Dalton while Pitt was the epitome of cool as Booth. Robbie shined in limited screen time (and with limited dialog) as Tate.
At the end of the day, Once Upon a Time in Hollywood is an impressive undertaking on a technical level that may not all work but was ultimately a blast with plenty of nostalgia, that may not work for everyone, all tied together by star power and a sharp script. Tarantino clearly still has plenty to say so lets hope he doesn't retire just yet.
*still courtesy of Sony Pictures Entertainment*
---
---
If you liked this, please read our other reviews here and don't forget to follow us on Twitter or Instagram or like us on Facebook.