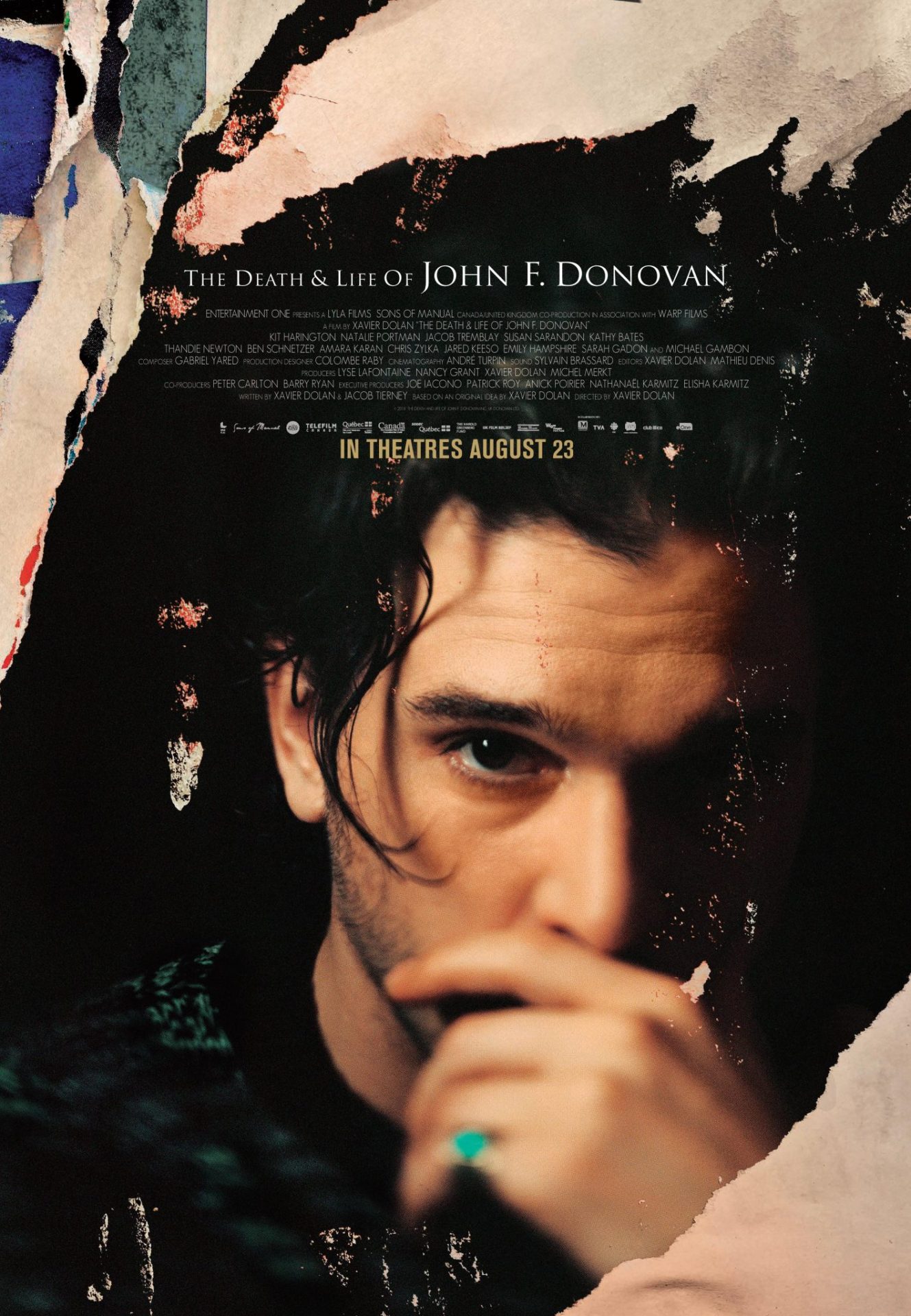 Starring

Kit Harrington, Jacob Tremblay, Natalie Portman

Writer

Xavier Dolan, Jacob Tierney

Director

Xavier Dolan

Rating

14A (Canada)

Running Time

127 minutes

Release Date

August 23rd, 2019
Rating Summary
The Death and Life of John F. Donovan is a mediocre memoir that hopes its half-baked ideas can shine through in its performances. The story's inability to connect to its themes, the unevenly paced narrative and awkward soundtrack make for a muddled, unmemorable look at a fallen star's life.
From the very beginning, the story of John F. Donovan sets a dreary tone of loss and loneliness as the camera blurs over the reveal of his final moments. While this feeling of emptiness and not being complete within one's life is a universal theme that this memoir, The Death and Life of John F. Donovan, alludes to, it takes a long time to get to this abrupt message through here while faced with a rather tedious telling of parallel stories.
The Death and Life of John F. Donovan follows the story of the written correspondence between child actor Rupert Turner (Jacob Tremblay Ben Schnetzer as the younger and older versions) and American TV star John F. Donovan (Kit Harrington). A decade after the death of his idol, Turner reflects on how these letters impacted both of their lives during a time where they needed someone to confide in.
In essence there are two protagonists in The Death and Life of John F. Donovan, each with their own stories at play. However, while both of these stories are near identical with each sharing their own struggles in regards to identity and the world around them, they still feel like two separate, disjointed narratives. Though Turner's past subplot may be extremely relevant to the story, it drags on with dull, unrealized characters, a meandering plot with blatant foreshadowing and ultimately lacks any sense of tension or urgency.
Where The Death and Life of John F. Donovan excels is with the memoir of Donovan himself, particularly in the subtle scenes featuring a supporting cast with the likes of Kathy Bates, Susan Sarandon and Michael Gambon as Barbara Haggermaker, Grace Donovan and the narrator respectively. Harrington takes an already conflicted, genuine and tragic character in Donovan and manages to add enough of his own flair to make us feel for the character and his feelings of despair. His performance brings to mind the tragic deaths of many beloved celebrities over the years who had passed on too early in their lives while struggling with similar issues.
Beyond the story itself The Death and Life of John F. Donovan featured a few highlights and low points throughout. Dolan certainly has a unique style when it comes to his storytelling. Unfortunately, this particular style did not quite work as well for a film like this. The editing, angles and cinematography seemed off-putting, working together to create a weird atmosphere that created an insurmountable disconnect between the audience and the complex world of John F. Donovan that prevents them to fully embrace the loneliness the range of emotions he felt.
In the end, the thematic elements at its core thankfully salvage some of these issues, but the meandering memoir of The Death and Life of John F. Donovan just fails to impress.
*still courtesy of eOne Films*
---
If you liked this, check out my YouTube channel The Film Fanatic, my other reviews and my website!
Don't forget to follow us on Twitter and Instagram and like us on Facebook.