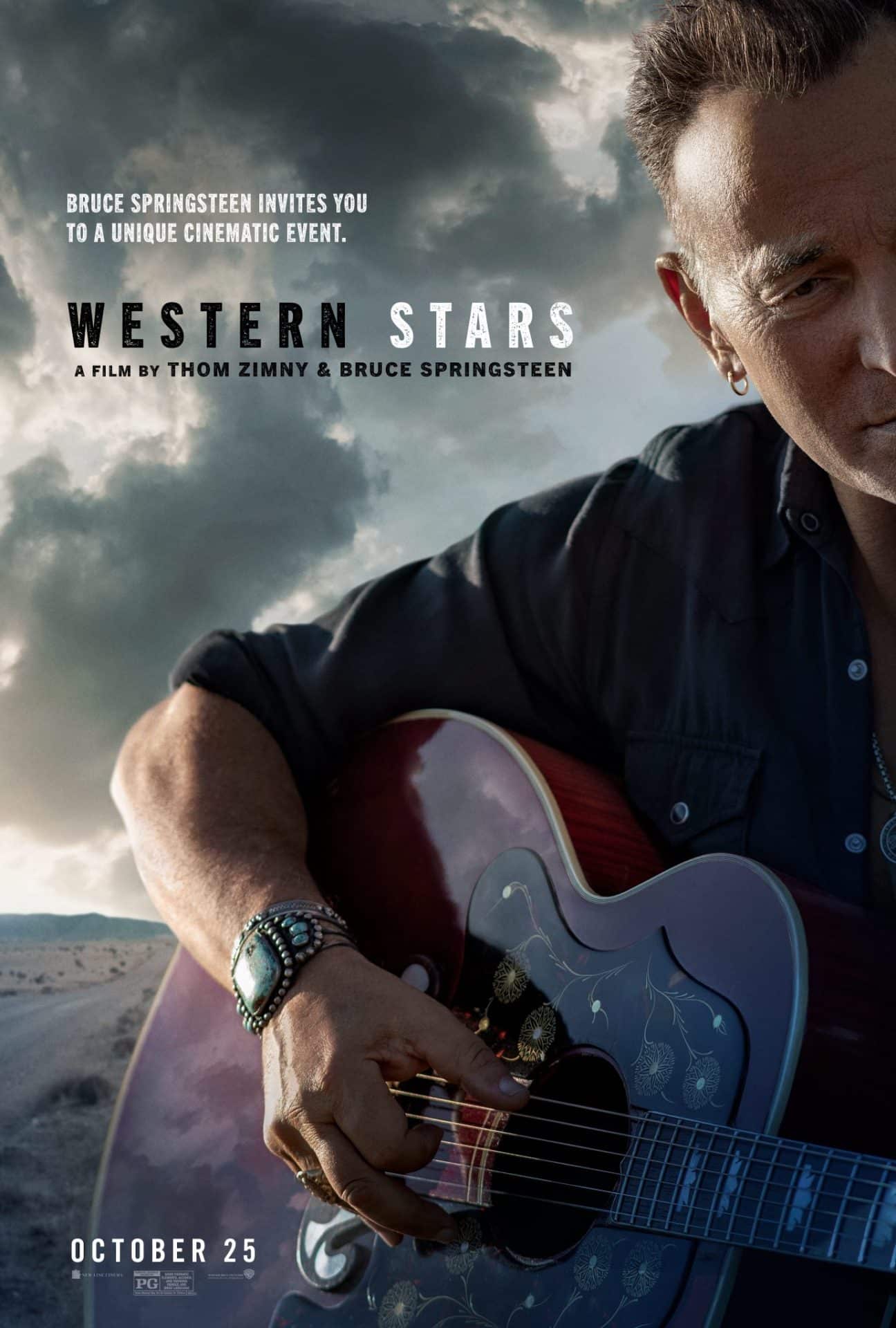 Starring

Bruce Springsteen

Directors

Bruce Springsteen, Thom Zimny

Rating

PG (United States)

Running Time

83 minutes

Release Date

October 25th, 2019
Rating Summary
Western Stars is definitely one to seek out on the big screen as the combination of music and filmmaking make it one of the best concert films in a long time and worth checking out, especially for fans of The Boss.
This will be one of many reviews during this year's Toronto International Film Festival, to keep up with our latest coverage, click here.
Bruce Springsteen is living through a bit of a resurgence. This past summer saw the release of his new album Western, which was highly praised for a radically different but fantastic sound. In addition, his plans to record some new music with the E-Street and the release of the film Blinded by the Light, which was based on his music, have had many talking about him over the past few months. This October will also see the release of a brand new concert film from the music superstar called Western Stars – a never public-performed live rendition of Western Stars, that'll surely only add to that attention.
The concert film is an easy genre to nail, but it's a hard genre to perfect. A lot of pressure is placed on those behind the scenes to make sure the film ends up as atmospheric as the performance itself. Thankfully, Zimny and Springsteen have whipped up something truly intimate and special with Western Stars. The performance, which was held in front of a small audience of friends and family in a century-old barn is as intimate as it sounds. There's minimal disconnect to the fact that you're watching a film, as it feels like Springsteen is in the room with the way the film's been put together. In addition, all of the extras placed in between the songs are genuinely intriguing, and add to the personal quality the film presents.
Western Stars has a cinematic quality that ranks at the top of the concert film tier. The way the music, the performance and the filmmaking collide here is truly special, and makes for what is likely the best concert film in a while.
*still courtesy of Warner Bros.*
---
Follow me on twitter @daniel_azbel and on letterboxd @danthemovieman.
Don't forget to follow us on Twitter and Instagram and like us on Facebook.