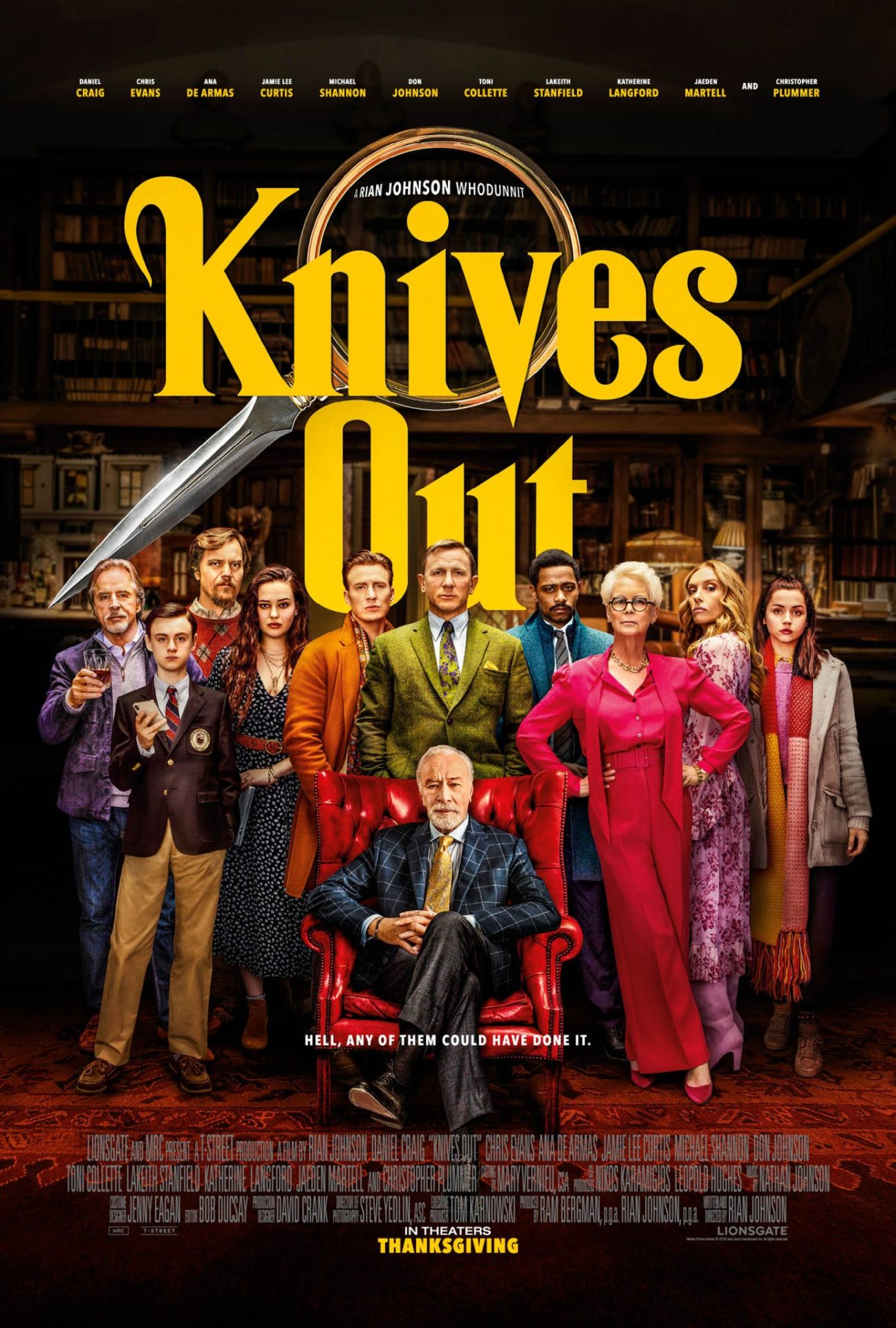 Starring

Daniel Craig, Chris Evans, Anna de Armas

Writer

Rian Johnson

Director

Rian Johnson

Rating

PG (United States)

Running Time

130 minutes

Release Date

November 27th, 2019
Rating Summary
Knives Out is an excellent genre fusion, and one of the most thrilling experiences you'll have in theatres this year. It's wonderfully executed, brilliantly acted, and most of all, just a ton of fun.
This will be one of many reviews during this year's Toronto International Film Festival, to keep up with our latest coverage, click here.
Knives Out may not be the best film of the year, but it certainly sticks with you. The highs of this picture take you absolutely soaring – with some incredible acting, brilliant direction, and possibly the most intoxicating atmosphere of any film to be released this year.
To begin with Knives Out's performances – De Armas, though not being top billed, is truly the star of the film as Marta Cabrera, putting in a genuinely heart-wrenching performance that shouldn't be a surprise now given her continuously growing collection of brilliant performances. Evans as Ransom Drysdale, likewise, looks relieved to no longer be in spandex and seems to be enjoying his ability to say "eat shit" as much as he wants. All jokes aside however, he is excellent in the film – putting in yet another brilliant performance in a film full of them. The true stand out however is Craig as Benoit Blanc, who's strange, comedic, layered vocal get-up in this film absolutely steals the show, leading to possibly some of the funniest moments of the year.
The direction and overall execution in Knives Out are also absolutely killer – from the very first slow motion shot full of a crackling fall setting, slow motion, and nerve jangling strings, the film comes out swinging and never stops. The film is absolutely stunning, full of incredibly rich colors and devilishly sharp cinematography that matches the keenness of its script.
The script, additionally, is a wonderfully self proclaimed (confirmed by Johnson at a Q&A) mashup of the classic whodunnit and a Hitchcock thriller, leading to a wonderfully charismatic, tense, and suspense-fueled time – with, as said, one of the most compelling atmospheres of a film this year. It's a wonderfully chilly, fall-laden, over-coat wearing feeling that you only get on cold November nights when it's warm inside and cold out. Knives Out has an uncanny ability to pull you into that feel, and never let go.
Look out for a longer review closer to the wide release of the film – but in the meantime just know that Knives Out is absolutely worth a watch when it hits theatres this November.
*still courtesy of Lionsgate*
---
Follow me on Twitter and Instagram.
If you liked this, please read our other reviews here and don't forget to follow us on Twitter or Instagram or like us on Facebook.