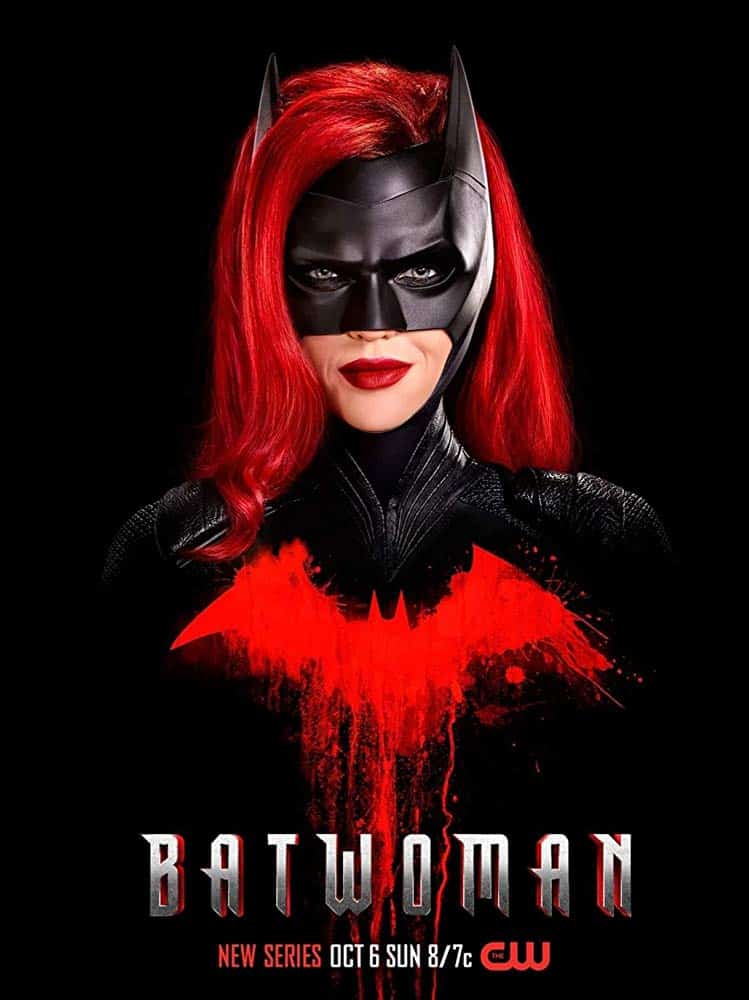 Director

Marcos Siega

Writer

Caroline Dries

Rating

TV-14

Running Time

45 minutes

Airs

Sundays 8pm

Channel

The CW, Showcase
Rating Summary
The series premiere of Batwoman thrusts into the world of Kate Kane with a strong introduction and a fresh take on the story of Gotham's masked vigilantes.
Batwoman has officially premiered, and I have to say, I am very much invested in it already. The series premiere introduced us to a different time in Gotham where Batman/Bruce Wayne has been gone for three years. Things aren't like they used to be and the fear and paranoia of its citizens are as heightened as ever.
Synopsis: In the series premiere, Kate Kane returns home when the Alice in Wonderland gang targets her father and his security firm by kidnapping his best officer—and Kate's ex-girlfriend—Sophie Moore. (TVGuide)
Enter, Kate Kane.
We are quickly introduced to Kate Kane via a flashback where we learn that her mother and sister died in a tragic car accident, leaving her behind as the sole survivor. In this flashback, young Kate Kane (Gracyn Shinyei) sees Batman there but harbors resentment for him when she realizes he left the scene.
Fast forward some time and we meet Kate Kane (Ruby Rose) as a student in a military academy very much in love with cadet Sophie Moore (Meagan Tandy). Unfortunately, their romance is short-lived when they are being targeted for "homosexual conduct". Kate is expelled from the academy, but Sophie opts to stay behind.
Kate's father Jacob (Dougray Scott) ends up sending her away and tells her that upon her return he will give her a position in his security agency, known as The Crows. Over the years, Kate hones her battle and fighting skills in the hopes that she will be able to join her father to fight against evil.
Her return to Gotham is sooner than expected when she gets a call from her stepsister stating that Sophie (who now works for the Crows) has been taken hostage by none other than Alice (Rachel Skarsten) and her Wonderland gang. This crime syndicate has grown more in power ever since Batman disappeared and has essentially taken over Gotham as a result.
Kate's return to Gotham prompts a series of events that eventually leads her to finding out that her cousin Bruce Wayne is none other than Batman himself. This discovery comes at the heels of her trying to find a way to save Sophie, and what also leads to her taking on the mantle from her cousin.
Sophie is rescued, thanks to Kate's first outing as Batwoman, but bumping into her as Kate later in the episode is a rough scene to watch. As former lovers, Kate is heartbroken to learn that not only is Sophie with someone else, but she got married to a guy that also works for the Crows. It's quite the emotional moment, but hey, this is just the series premiere so we've got plenty more to look forward to.
Upon Kate stumbling across Bruce's Batcave, she learns that he spent a long time trying to figure out what went wrong the day Kate's sister and mother died. All her life, Kate blamed Batman for disappearing, but in reality, he did all he could do.
For a series premiere, the big character reveal at the end was a perfect way to end the episode. We met Alice multiple times during the course of the first episode, but who she is manages to take us all by surprise. In a plot twist we don't see coming, it's revealed that Alice is actually Kate's sister, Beth! Yes, that's right! Beth did not die that day, and now she is on a mission to bring her sister back to her.
Now that was pretty darn exciting for a series premiere, wouldn't you say?
---
Check out my TV blog to read reviews, recaps, and much more! Be sure to follow me on Twitter, Instagram, and like my Facebook page! @watchwithreebs
If you liked this, please read our other reviews here and don't forget to follow us on Twitter, follow us on Instagram, and also like us on Facebook.