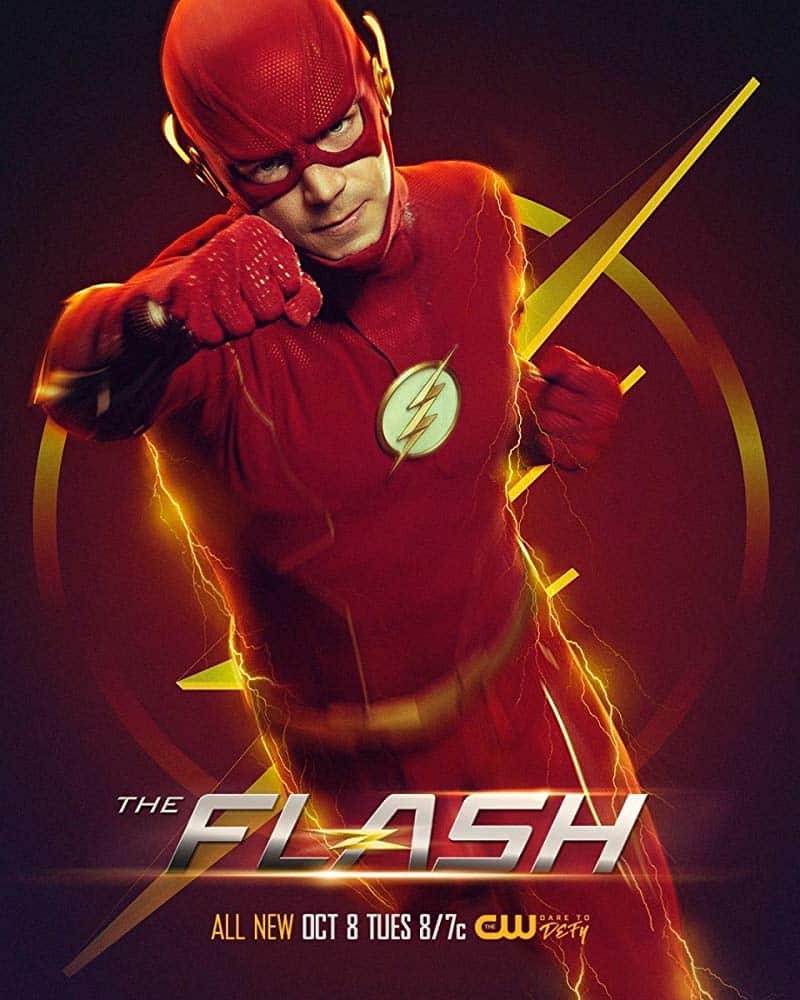 Director

Menhaj Huda

Writers

Kelly Wheeler, Joshua V. Gilbert

Rating

TV-PG

Running Time

43 minutes

Airs

Tuesdays 8pm

Channel

The CW
Rating Summary
Kiss Kiss Breach Breach was a filler episode of The Flash that failed to entertain while dragging us along to the very end.
For our review of the last episode of The Flash, click here.
Synopsis: Cisco's faith in his ability to fill Barry's shoes is upended when he learns of a shocking murder; Killer Frost trusts no one except herself to hunt down the dangerous Ramsey Rosso. (IMDb)
This episode of The Flash was a tough one to get through, and not for good reasons. It's pretty much a filler episode as the Arrowverse prepares for the upcoming crisis and Barry and Iris go away on vacation.
And while the bosses are away, Cisco is in charge of Team Flash. Luckily for him, he's a genius and he's created something called B.A.R.I that will make all of Barry's decisions in his absence. Yah, they were really stretching for something here. To keep the spirit of filler episode going, Cisco gets an unexpected guest in the form of Breacher–you all remember Gypsy's dad, don't ya? Well, he comes with some very bad news that Gypsy was murdered.
Cisco promises to help figure out who killed Gypsy which leads him to the crime scene. And since he's not Vibe anymore, he uses his usual Cisco-y genius mind to create a way to vibe. This vibe shows them something they totally didn't expect to see–Cisco murdering Gypsy!
Now, if you've watched Arrowverse shows, you're well-versed in doppelgangers and the multiverse, so clearly, we know this isn't our Cisco. Whoever this other Cisco is can only be taken down by the real Cisco, which doesn't pan out well at first because our Cisco decides to give in and just get arrested. Thanks to Kamilla, he finds some confidence in himself and decides to do something about Gypsy's murder instead of just giving up. Long and boring story short, our Cisco defeats the other Cisco because he knows exactly what he has to do to take himself down.
Meanwhile, Barry and Iris return from vacation to find that Cisco has handled everything just fine. So, this means he's all ready to take over when Barry dies as a result of the Crisis, right? Let's hope so.
In other parts of the episode, Joe and the new Harrison Wells aka Nash get trapped in some tunnels under Central City. Before they run out of oxygen, Ralph shows up in the nick of time to save them. And it's a good thing because apparently, Nash knows how to save Barry.
And that is this episode of The Flash, in a nutshell, a very boring nutshell.
Besides Carlos Valdes' phenomenal performance in this episode, there's not much to compliment, unfortunately.
---
Check out my TV blog to read reviews, recaps, and much more! Be sure to follow me on Twitter, Instagram, and like my Facebook page! @watchwithreebs
If you liked this, please read our other reviews here and don't forget to follow us on Twitter, follow us on Instagram, and also like us on Facebook.