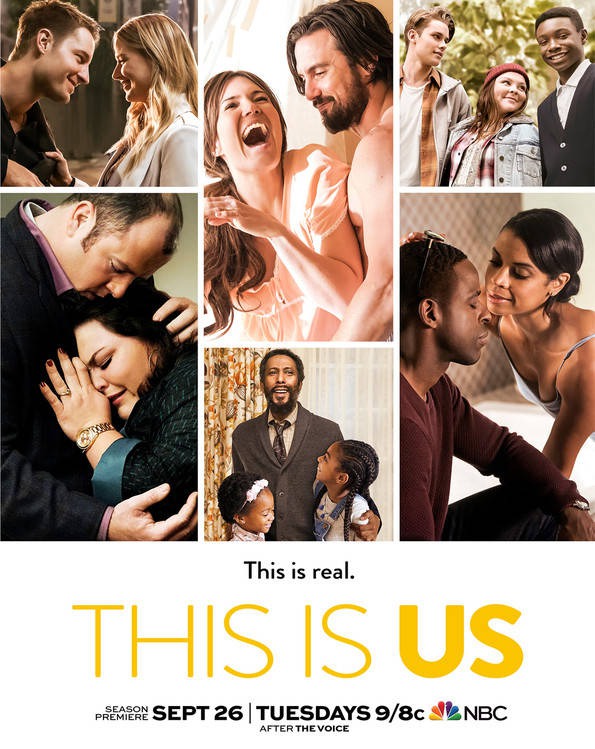 Director

Ken Olin

Writer

Kay Oyegun

Rating

TV-14

Running Time

45 minutes

Airs

Tuesdays 9pm

Chennel

NBC, CTV
Rating Summary
The Dinner and the Date gave us the beginning of Deja and Malik's love story, giving us all the feels this week!
For our review of the last episode of This Is Us, click here.
Synopsis: Deja pushes the boundaries of Randall and Beth's trust. Jack and Rebecca invite Randall's new teacher over for dinner. (IMDb)
Could we just talk about Deja and Malik's amazing day out? The fact that as an audience member the fact that these secondary characters' stories have been so interesting and engrossing to watch is a testament to the amazing show This Is Us is.
But yes, back to Deja and Malik. Prior to this episode, we had just gotten a taste of what was brewing between them. Suffice to say, Randall and Beth were not pleased considering Malik has a baby daughter. Side note: Susan Kelechi Watson and Sterling K. Brown did a wonderful job portraying the concerned, privileged, judgmental parents in this episode. It's a departure from their usual understanding, open-minded demeanor, but by the episode's end, they got their crap together.
Deja and Malik decide to skip school together so Malik could show her around the real Philly. The entire day was adorable and it really gave you this happy, inspiring feeling inside of you. This may be hard to explain but knowing all that Deja has been through, it was so wonderful to see Malik treating her the way he was. What a gentleman, I must say!
While Deja had her best day ever with Malik, Randall and Beth were less than enthusiastic to find out that Deja had lied and skipped school. Randall decides that he's going to invite Malik and his parents over for dinner so he and Beth can make a plan with Malik's parents to keep Deja and Malik apart. Let's just say that the plan did not go as they would have hoped. In fact, dinner was a disaster and it brought out an unlikable side of Beth and Randall. Why were they acting so pretentious?!
It took Deja's apology to remind them of their behavior. Plus, she said she had the best day ever–how cute is that? It was so nice to see Beth and Randall agreed to let Deja see Malik as long as their hangouts are supervised. I can see this going wrong in many ways, but for now, I'm happy they get to be in each other's lives.
In the past, Randall's teacher from Hanes came over for dinner with his wife, and it was also a very awkward dinner. With Randall getting older, he has more questions about who he is and he's finding those answers from Mr. Lawrence. This is not going over well with Jack who is afraid of losing his son to his teacher. But, come on, this is Jack we're talking about, who has Rebecca as a wife. And thanks to her, Jack realizes he is putting Randall in a position to choose between him and his teacher, and that's simply not fair.
Not only does Jack come to good terms with Lawrence, but he is able to bond with Randall. And just like that, This Is Us warms our hearts and souls again with yet another beautiful, uplifting story. This reviewer simply can't get enough of this show ever, and it will be so exciting to see where Deja and Malik's love story takes us.
Something tells me it is going to be epic!
---
Check out my TV blog to read reviews, recaps, and much more! Be sure to follow me on Twitter, Instagram, and like my Facebook page! @watchwithreebs
If you liked this, please read our other reviews here and don't forget to follow us on Twitter, follow us on Instagram, and also like us on Facebook.