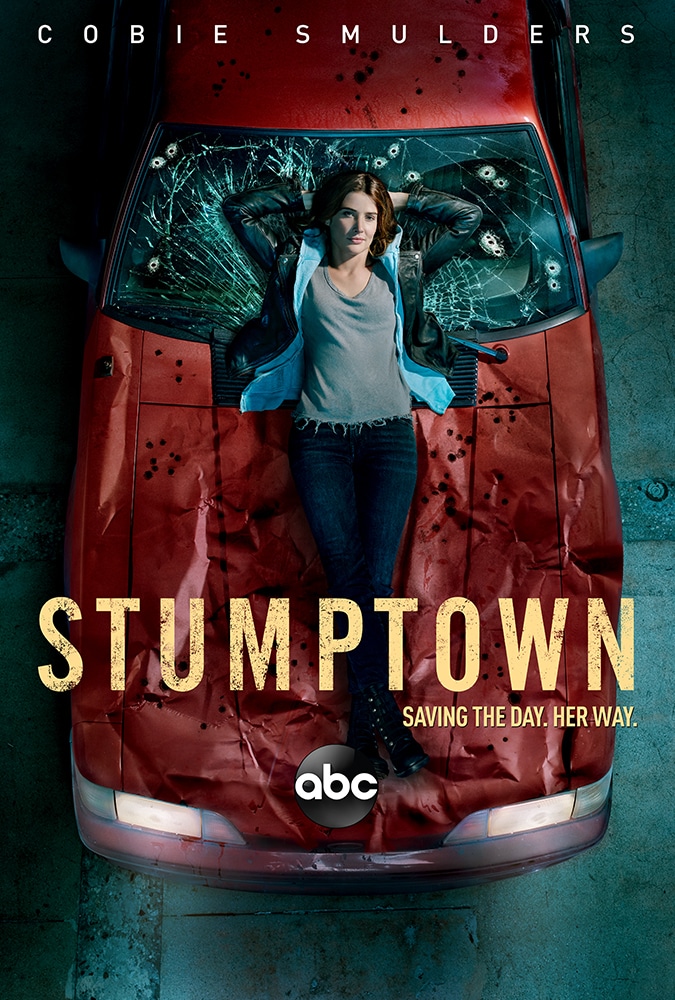 Director

Marc Buckland

Writers

William Jehu Garroutte, Jason Richman

Rating

TV-14

Running Time

44 minutes

Airs

Wednesdays 10pm

Channel

ABC, CTV
Rating Summary
Dex, Drugs and Rock & Roll gave us a short look at Dex's past as the case overshadowed the potential of development. Meanwhile, new relationships would develop.
For our review of the last episode of Stumptown, click here.
Synopsis: When Dex's ex, a famous musician, comes to town for a performance, Dex must protect her from a stalker; Grey continues to receive the cold shoulder from Dex; Tookie and Lt. Cosgrove develop a new friendship. (IMDb)
It's about time that we learned more about Dex's past in the form of an ex while Cosgrove and Tookie is a thing that I never knew I wanted.
Dex, Drugs and Rock & Roll started with Dex and Hoffman going to a punk rock show which certainly was not something he was accustomed to but he needed a break. Ultimately, things would get awkward once the lead singer, Fiona X (Ioanna Gika), recognized her. She was Dex's ex for whom she hadn't seen in a long time after she signed a record deal and went on tour. Hoffman then suggested that they should do something together, bowling. Meanwhile, Dex wasn't quite ready to forgive Grey yet.
Fiona showed up at the bar to offer Dex a job, helping her with a stalker. She needed someone she could really trust. Being in a mosh pit during one of her performances led Dex to a flashback of her time in the war (she also tackled an innocent man who wanted a selfie). Fiona's manager Nick Tallarico (Bruce Wexler) didn't take her stalker problem seriously and wanted Dex to let it go as it helped her creative process.
While Hoffman was turning to a female detective for relationship advice (he wanted to make things work), Dex and Fiona appeared to be rekindling their relationship (which puts the whole stalker issue in doubt as it could have just been a means to get back together). Dex would reciprocate Fiona's advances despite putting her career in jeopardy. Meanwhile, Fiona's earlier statement to the police led them to find the stalker's motel room but he was gone because he had caught up to Dex and Fiona. She subdued him. The stalker claimed that he was merely protecting Fiona but Hoffman did not believe him. Letters allegedly sent from Fiona to the stalker implied that she wanted his protection but in reality, they were written by Tallarico.
A woman named Liz (Monica Barbaro) brought a group of female patrons to the bar. Ansel saw the way that she and Grey look at each other and sensed that something was wrong (he clearly wanted him with Dex). Grey eventually opened up to her about his criminal past but she was okay with it (Ansel was not). Ansel's latest outburst caused Grey to call Dex for help. She was not thrilled that Grey had a stranger with her brother. Ansel was worried that Grey was going to leave which he wasn't.
Tookie was having trouble with city inspectors shutting his food truck down so he turned to Cosgrove for help and from there they would eventually get over their differences (Cosgrove didn't like him) and connect over their shared love of food which was cute.
The episode ended with Fiona offering Dex the chance to go with her but she couldn't leave as Portland was her home. Meanwhile, Grey was going to be with Liz despite whatever Dex may think and Dex and Hoffman went bowling.
This was a nice start but the series should go deeper as Dex has yet to shine consistently.
---
If you liked this, please read our other reviews here and don't forget to follow us on Twitter, follow us on Instagram, and also like us on Facebook.