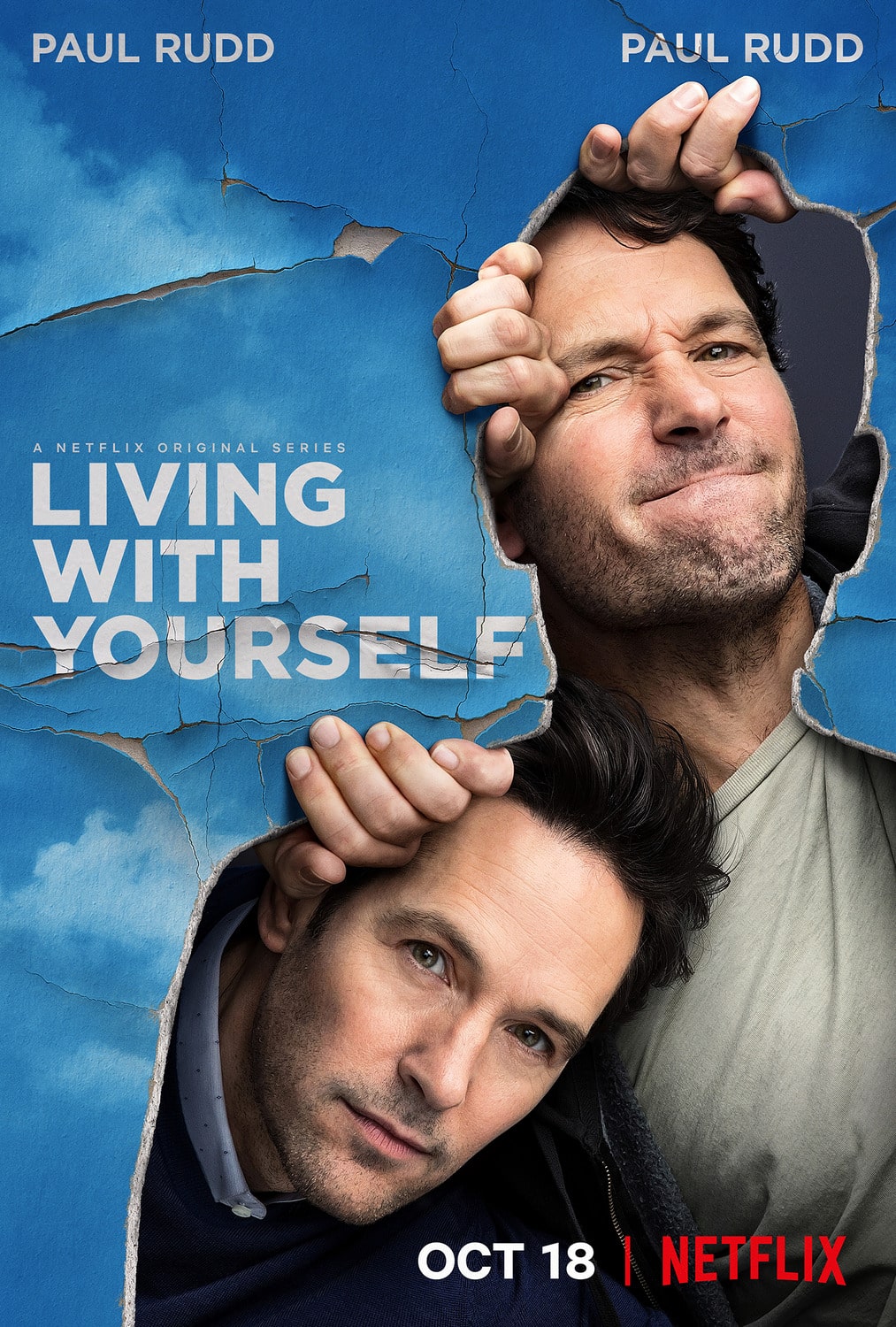 Creator

Timothy Greenberg

Rating

TV-MA

Episodes

8

Running Time

180 minutes

Channel

Netflix
Rating Summary
Living With Yourself Season One is a strange and surprisingly well done dramedy that tackles life's greatest enemy: ourselves.
The weird world of TV dramedies lives in a grey area of television. Sometimes they feel unsure of which genre they want to be, pushing too far into one or the other. With Paul Rudd never being given the opportunity to star in a TV series, can he ride this fine line of comedy and drama with Living With Yourself?
Living with Yourself follows the story of Miles (Paul Rudd), a down on his luck office worker who finds his life in a rut. After a coworker suggests a life-changing spa, Miles puts everything on the line to change his life for the better. The only issue is that this change is the creation of a new and more improved version of himself. The Old Miles must convince the people around him that he is himself to fight for his wife, his career and his own identity.
Living With Yourself sees creator Timothy Greenberg and his team do a phenomenal job in setting up the right tone and atmosphere for this thought-provoking story. The premise is tight with very deep themes that explore the human psyche and loss of innocence. These ideas are brought to the screen beautifully by directing team Jonathan Dayton and Valerie Faris who provide a strong backbone for this story.
Beyond the production itself, the show is elevated by the phenomenal dual performances of Paul Rudd. As both versions of Miles, he creates a complicated relationship that feels real, familiar and yet refreshing in a situation that makes it difficult for the audience to discern which Miles to root for. The strangely surreal atmosphere continues through the relationships between Miles and his social circle as they become further entrenched in his interesting situation.
One thing that did feel problematic was the storytelling style. While the character arc of Miles from pilot to finale feels tight, the subplots around him feel a bit lackluster. This causes the narrative to consistently jump back and forth in a somewhat scatterbrained style of storytelling. While it helps to fill in blanks from different perspectives of characters, the overall style just felt a bit overused and unnecessary.
Living With Yourself Season One is a strange and surprisingly well done dramedy that tackles life's greatest enemy: ourselves. While the storytelling techniques are a bit unconventional, the tight premise, deep themes, strong atmosphere and amazing lead performance making this intriguing narrative a great character study to dissect. It is not the Paul Rudd leading role we expected, but it's one we hope to see more of so it is definitely worth the watch.
What did you think of Living With Yourself? Let me know in the comments!
*still courtesy of Netflix*
---
If you liked this, check out my YouTube channel The Film Fanatic, my other reviews and my website!
Don't forget to follow us on Twitter and Instagram and like us on Facebook.