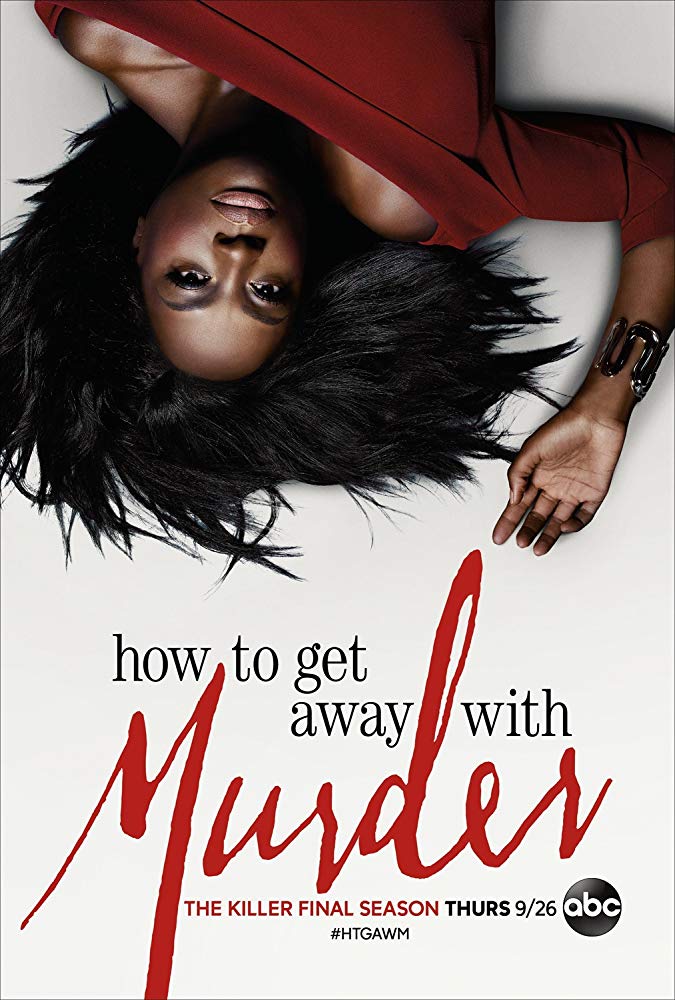 Director

Alrick Riley

Writer

Hadi Nicholas Deeb

Rating

TV-14

Running Time

43 minutes

Airs

Thursdays

Channel

9pm (CTV), 10pm (ABC)
Rating Summary
I Want to Be Free definitely lived up to its title as things kept crashing down as we head for the midseason finale. Liza Weil was impressive as well.
For our review of the last episode of How to Get Away With Murder, click here.
Synopsis: After taking the stand during Nate Senior's murder trial, Bonnie's world is turned upside down when a mysterious accident leads her to a hard realization. Meanwhile, the students compete for a large cash bonus during the final exam where they must come up with the best defense for a conspiracy-to-murder charge. (IMDb)
This penultimate episode of this first half of How to Get Away with Murder continued this season's narrative as things continued to come crashing down in dramatic fashion. We certainly started to get some answers that would help tie some of these flashforward bits together but there is clearly still a lot more going on. This was also a great Bonnie episode.
I Want to Be Free started with Annalise giving her students their final exam which required them to come up with the best defense for a conspiracy to commit murder charge to argue with against her but it was clear that there was something more going on here as the allusions to other characters and situations were hard to ignore. The episode would come back to this throughout as it was mostly focused on the events one week prior when the news of Nate's wrongful death lawsuit against Governor Birkhead dropped.
Birkhead obviously denied being involved, claiming that Nate's grief clouded his judgement and maintained pointing the finger to Crawford who she framed. Bonnie still had a conflict of interest due to her relationship with Miller. Annalise wanted to protect Bonnie from the truth that Miller wasn't involved so she tried to warn her against going forward with the case which didn't work (so she and Frank tried to destroy the suit from the outside). Meanwhile, the others had to study for their final exam.
Bonnie's relationship with Miller's mother was brought to the attention of the court and thanks to her damning testimony, Bonnie was removed from the suit but Tegan agreed to take over in her place (Cora was somewhere safe). Tegan's first step was to put Birkhead on the stand to testify about one of her cars being found outside Miller's home days before Nate Sr.'s death. She of course had an answer for that too. As a result, Annalise continued to push them towards Miller and they would need Bonnie's testimony to do so. She mentioned a potential connecting witness, one of the police officers involved in the death of Nate Sr., though they would need immunity before testifying. Meanwhile, Oliver tried to cheer everyone up (which didn't work) but Michaela was distracted by Gabriel's new partner in the class (which was working).
Bonnie's earlier testimony may have struck a nerve as someone managed to get to the brakes in her car, leading to an accident (Frank had to abort roughing up the police officer because of it). She survived but she still needed to be kept for observation. Annalise and Frank couldn't keep protecting Bonnie anymore so they decided to not get in the way of the truth that Xavier ordered the hit and that Miller was innocent (Bonnie was certainly not happy upon hearing that news). As a result of that, Nate was offered $10 million which would also mean not going after Birkhead (which wasn't good enough for him). However, while Birkhead claimed to have been exonerated, pursuing the case further would open him up to potential criminal charges. Meanwhile, Connor's recent reveal to Oliver caused some friction in their marriage. He certainly wasn't happy about where things were going.
The earlier final exam didn't yield any winners but upon further investigation, Asher came up with a faked-death defense (winning the earlier $64,000 cheque in the process). So this was what Annalise ultimately decided to do, fake her death. The true reason for this remains to be seen but it seems like a good idea considering.
Annalise isn't dead and Birkhead is still out there, this can't be a coincidence.
---
If you liked this, please read my other reviews here and don't forget to follow me on Twitter, follow me on Instagram, and also like me on Facebook.