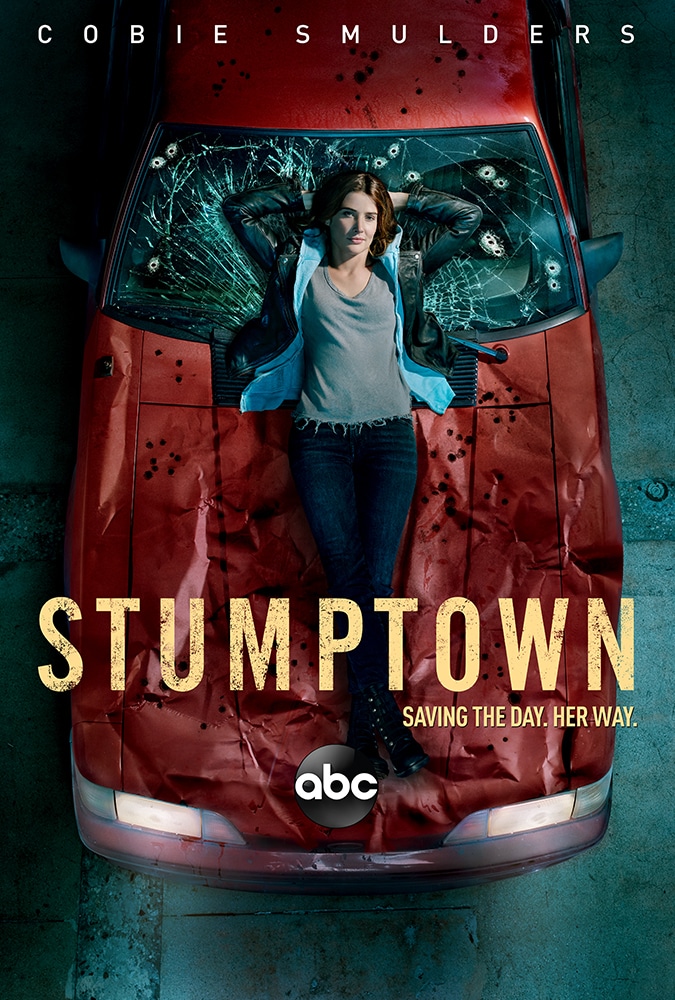 Director

Marc Buckland

Writers

Ariel Hall, Woody Strassner

Rating

TV-14

Running Time

44 minutes

Airs

Wednesdays 10pm

Channel

ABC, CTV
Rating Summary
Dirty Dexy Money was simply another decent episode of Stumptown that did just enough to get by despite a fun guest performance from Cheryl Hines.
For our review of the last episode of Stumptown, click here.
Synopsis: Dex becomes friends with a new client, the owner of a male strip club who has been mysteriously losing money; Grey continues to help Hoffman. (IMDb)
In this solid episode of Stumptown, the main story may not have been particularly new but was still decent thanks to a fun guest performance from Cheryl Hines. Meanwhile, it would be the B-story that carried the episode albeit marginally though the end of the episode was certainly created cause for excitement.
Dirty Dexy Money started with Dex waiting for her next client while everyone else was acting antsy (Grey because of his undercover case and Ansel because he wanted to surprise Dex with a cake). Her next client was a sleazy male strip club owner named Ginger Lloyd (Hines) who was worried that one of her dancers was stealing from the club (there was a connection there whether Dex wanted it or not whose impact would be felt later in the episode). Meanwhile, Hoffman's case with Grey got more serious after heroin was introduced into the mix. Brought in to the case was detective Jimmy Arrieta (David Warshofsky) who he did not get along with right away (because it was his case).
The strip club experience was certainly not what Dex expected. She eventually found a disgruntled dancer named Enrique (Marlon Aquino) who now struggled to earn a living after an injury for whom he claimed Ginger caused by pushing him off of the stage (Ginger definitely had issues). Following one of the dancers, Dex stumbled onto a meeting. It was more than one dancer that was stealing from the club. They all did to help Enrique pay his medical bills and support himself. After she confronted Ginger (and gave her some advice), Ginger took offense (thinking Dex was jealous) and delivered a brutal parting shot before firing her. Ginger then filed a series of complaints against Dex with the PI licencing board after she got set up (a meeting at a bar with another former veteran inspired her to fight back).
There was still doubt in the car ring about Grey's intentions but there were also cracks forming. He saw those cracks and tried to take advantage. Meanwhile. Arrieta tried very hard to insert himself into the investigation. The car ring was getting ready to move 20 kilos of heroine. Still not trusting Arrieta, Hoffman dropped a fake file for him to take (which he did). As he almost blew the investigation, Grey was being questioned again. Luckily, Grey could take care of himself and Arrieta was intercepted by the police (he was working for the group that lost the heroine).
The episode ended with Ginger giving up to Dex (they mutually agreed to drop their complaints against one another) while Ansel presented Dex a baked Alaska to commemorate the day she saved him. Meanwhile, with no one to trust, Hoffman needed someone to pose as a buyer for the heroine so he and Grey of course think of Dex. However, they needed her immediately.
So a not overly exciting start leading to a possibly exciting finish. What this series needs is a little more consistency.
---
If you liked this, please read our other reviews here and don't forget to follow us on Twitter, follow us on Instagram, and also like us on Facebook.