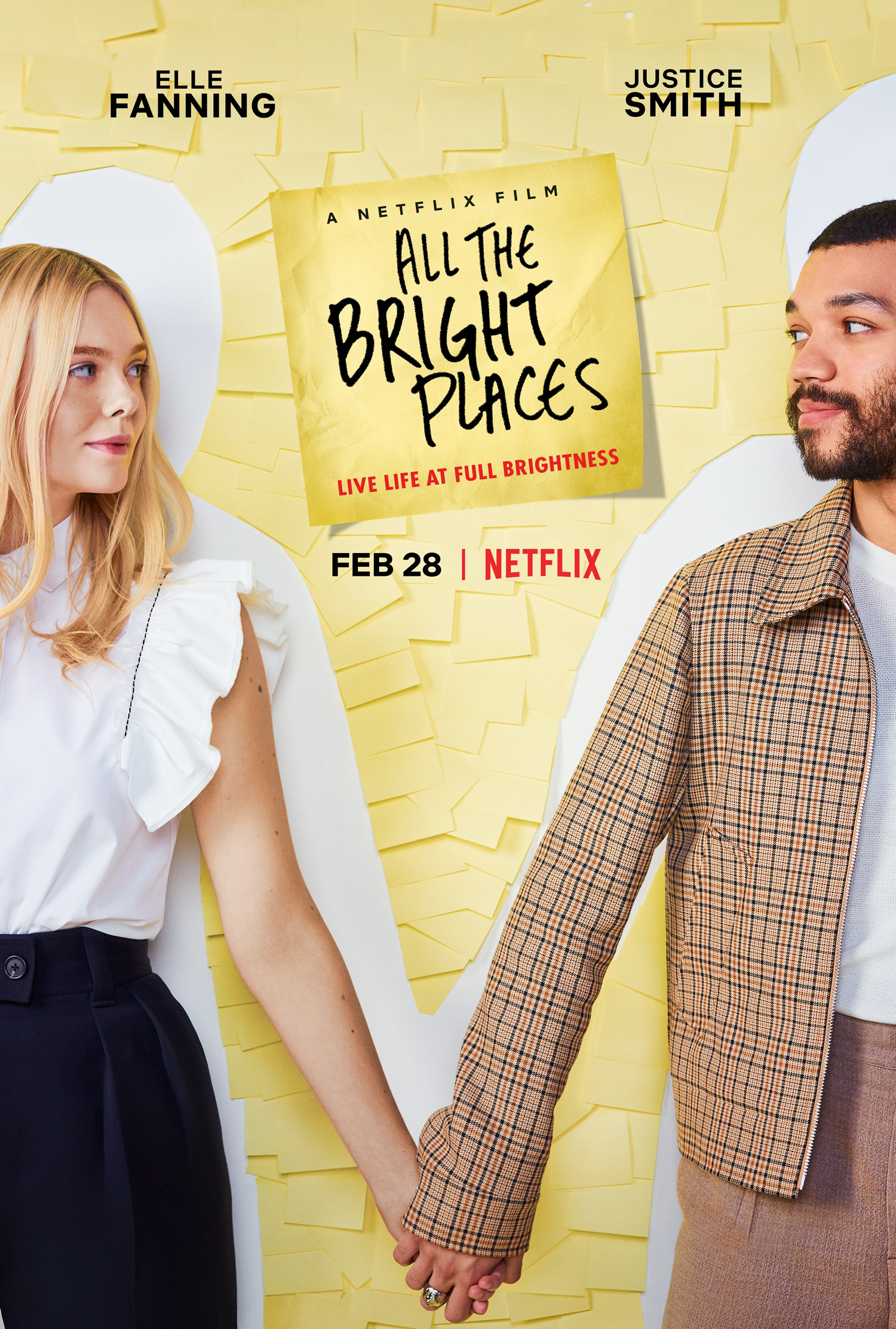 Check out the official trailer of Netflix's All The Bright Places, starring Elle Fanning and Justice Smith, below, coming on Netflix on February 28th.

Synopsis:
Based on the internationally bestselling novel by Jennifer Niven, All The Bright Places tells the story of Violet Markey (Elle Fanning) and Theodore Finch (Justice Smith), who meet and change each other's lives forever. As they struggle with the emotional and physical scars of their past, they come together, discovering that even the smallest places and moments can mean something. This compelling drama provides a refreshing and human take on the experience of mental illness, its impact on relationships, as well as the beauty and lasting impact of young love.
Release Date: February 28, 2020
Starring: Elle Fanning, Justice Smith, Alexandra Shipp, Kelli O'Hara, Lamar Johnson, Virginia Gardner, Felix Mallard, Sofia Hasmik, with Keegan-Michael Key, and Luke Wilson
Directed by: Brett Haley
Screenplay by: Jennifer Niven and Liz Hannah
Based upon the novel by: Jennifer Niven
Produced by: Paula Mazar, Mitchell Kaplan, Elle Fanning, Brittany Kahan Ward, Doug Mankoff, Andrew Spaulding
---
Don't forget to follow us on Twitter and Instagram and like us on Facebook.