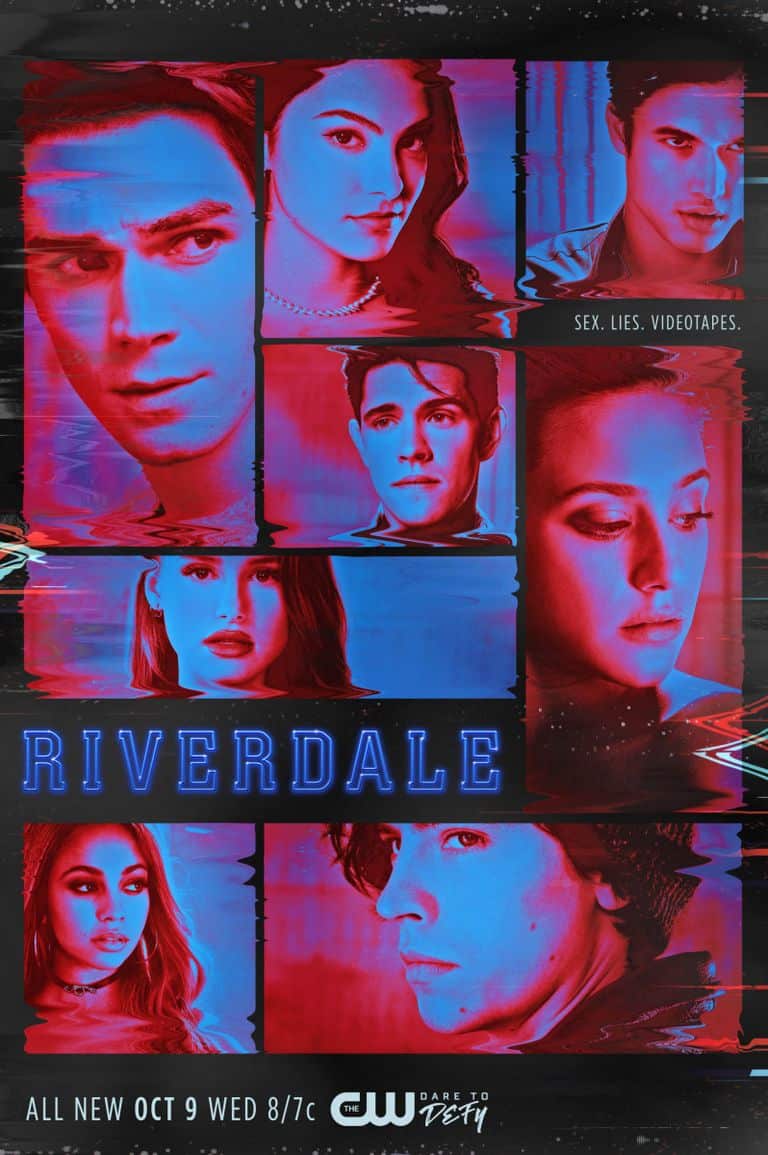 Director

Claudia Yarmy

Writers

Chrissy Maroon, Evan Kyle

Rating

TV-14

Running Time

44 minutes

Airs

Wednesday 8pm

Channel

CW
Rating Summary
Riverdale has one of its best episodes of season four thanks to some reduced storytelling that brings the Core Four briefly back together.
For our review of last episode, click here.
Archie makes his rounds of a typical day. He wakes up early, goes into the centre and takes care of it before Ms. Moore asks if he is going to college. Archie asks Principal Honey if he will be able to graduate, but he says that isn't likely. He won't even let Archie walk with his class. Meanwhile, Hiram is looking a little shaky. Here's what happened in "The Ides of March."
Riverdale has one of its best episodes of season four thanks to some reduced storytelling that brings the Core Four back together. The show is at its best when these characters are interacting and dealing with the same situations so bringing the couples together was a much needed change of pace.
Archie and Veronica are finally back to the couple-like ways with steamy sessions and romantic moments, but they both manage to give each other some needed support. Archie needs Veronica to make him not feel like a terrible person for being held back at school and she needs him to be there for her during her father's illness. It's within these sweet moments between them that Riverdale shines.
Meanwhile the second storyline centres on Bughead while they deal with the crazy cult school of Stonewall Prep. Jughead is forced into a tribunal after being accused of stealing a short story while Mr. DuPont has used his Baxter Brothers book without Jughead's consent. He decides that the school is too crazy and drops out rather than dealing with these psychos.
Things just go downhill in a snowball effect for Jughead from being kicked out of Quill & Skull, lost his contract, was kicked out of school and threatened with a sex tape that Bret recorded. He still receives an invite to the school's Ides of March celebration and Jughead decides to use it to his advantage. With Jughead following Bret with a switchblade and Donna revealing she knows Evelyn Evernever and she learned the magic word, tensions start to rise. This of course leads up to the moment that the entire season has flash-fowarded to, the death of Jughead Jones.
While the story feels justified in the realm of Riverdale, too many questions are raised for as to how this is going to work and where it goes from here. If Jughead is truly dead, where does the show go from here? It looses its biggest appeal in the complex persona of Jughead. Meanwhile it could be paving the way to him reclaiming his grandfather's stolen book series while toppling the entire secret society. Next episode hopefully bring a few revelations.
What did you think of "The Ides of March"? Let me know in the comments below!
---
If you liked this, check out my YouTube channel The Film Fanatic, my other reviews and my website!
Don't forget to follow us on Twitter and Instagram and like us on Facebook.