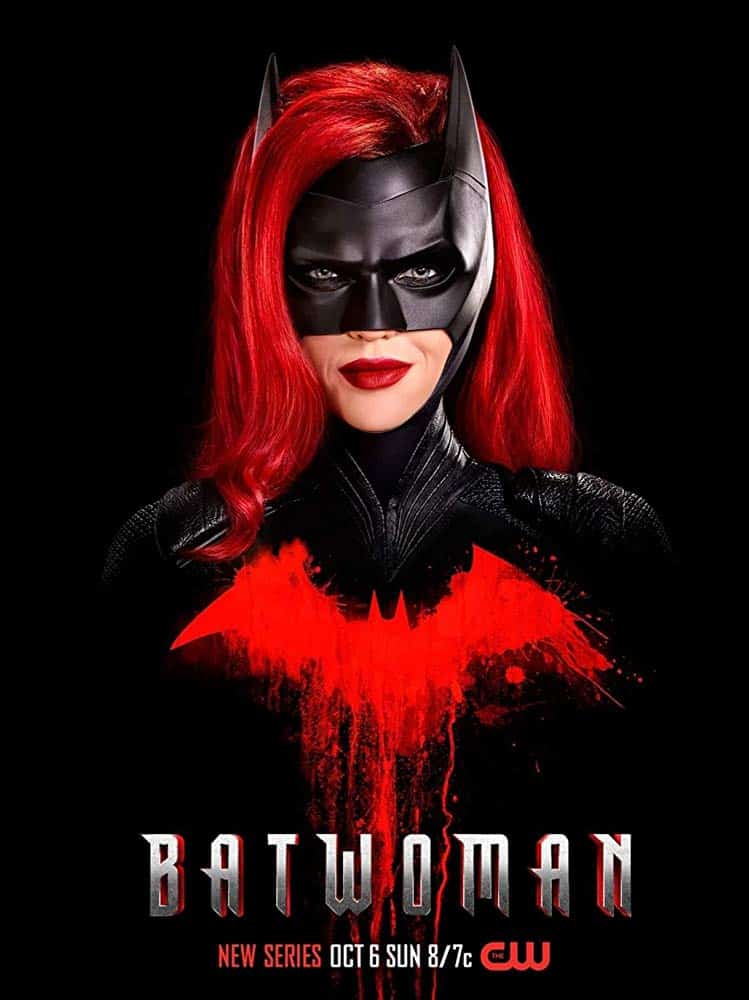 Director

Sudz Sutherland

Writer

Nancy Kiu

Rating

TV-14

Running Time

45 minutes

Airs

Sundays 8pm

Channel

The CW, Showcase
Rating Summary
Through the Looking-Glass sees Batwoman pulls a fast one over us in an unexpected plot twist--well, sort of.
For our review of the last episode of Batwoman, click here.
Synopsis: Kate begins to question her instincts; Luke gets upsetting news; Alice seeks her sister's help with a special task. (TVGuide)
Through the Looking-Glass managed to exceed expectations more than anticipated. Not to say it was an amazing episode, but some of the mystery, suspense, and plot twists thrown in there was fun.
The episode wastes no time picking up where we left off last week after Kate killed Cartwright. Jacob is busy burying the body while his two daughters watch from a distance. Are Kate and Alice more alike now than ever? That is yet to be determined, but this episode has Alice and Kate working together, sort of. Alice basically wants to track down Mouse after the whole fear toxin debacle. She asks Kate to help her and once she's reunited with Mouse, Alice will leave Gotham forever. Pretty solid deal, right?
Throughout the episode, it's clear Kate harbors a growing fear that she and Alice are similar. Now that she too has killed someone, it's taking a toll on her. Which is why she ultimately chooses to betray Alice. She promises her sister a reunion with Mouse, but she doesn't exactly promise her anything more than that. After tracking Mouse down, the C.R.O.W.S happen to show up (I wonder who told them?) and take him in. Kate plays dumb and tells Alice she has no idea how they showed up, but it becomes sort of obvious she's been playing Alice all along. I have to admit at first I didn't see it coming, but as the episode went on, Kate's motive was crystal clear. Now that Alice is reunited with Mouse–in Arkham Asylum. Any semblance of normalcy she might have been working towards has gone out the door, It's worrying that she has seemingly lost her mind more than ever. It won't bode well for the Kanes if she gets out!
It was nice to see Luke play a bigger role on Batwoman this week as his father's killer is released. Of course, the situation is much more complicated than that, and it turns out the guy actually might not have killed Lucius Fox (Oh, how I miss Fox's Gotham). It's also enjoyable to see the relationship between Mary and Luke grow with every episode and this reviewer is eagerly anticipating the day they officially decide to be together. She was there for him in his time of need, even when he didn't ask for it. How cute is that?! Unfortunately, when Luke goes to confront the guy who allegedly murdered his father, things take a dark turn. Someone shoots the guy and he dies on the spot, making one of a few people that were randomly murdered. It looks like someone wants to keep the truth of Lucius Fox's death a secret!
Julia Pennyworth returned this week and it was absolutely marvelous! For a brief amount of time, she was with Sophie, who also had a hit on her. But as soon as Julia found out that Lucius Fox was dead (who was also her godfather), she went to comfort Luke. She didn't find Luke, but she did find Kate sitting on the ledge pondering her recent betrayal. In a moment of comfort, the two kissed, leaving us to wonder–new couple alert?
Yes, please!
---
Check out my TV blog to read reviews, recaps, and much more! Be sure to follow me on Twitter, Instagram, and like my Facebook page! @watchwithreebs
If you liked this, please read our other reviews here and don't forget to follow us on Twitter, follow us on Instagram, and also like us on Facebook.