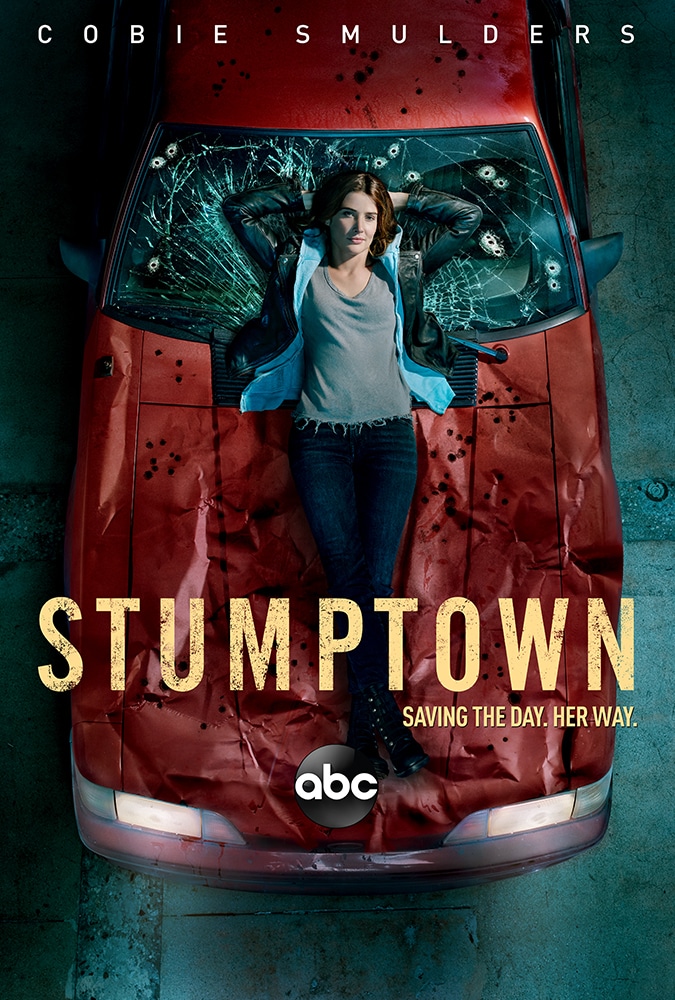 Director

Marc Buckland

Writers

Derek Jennings, Jason Richman

Rating

TV-14

Running Time

44 minutes

Airs

Wednesdays 10pm

Channel

ABC, CTV
Rating Summary
All Hands on Dex was an exciting season finale of Stumptown and a compelling end to the Benny saga,
For our review of the last episode of Stumptown, click here.
Synopsis: Dex takes matters into her own hands after finding herself the prime suspect in a murder investigation; Hoffman struggles to remain impartial; Grey attempts to work on his budding relationship with his estranged father. (TV Guide)
The season finale of Stumptown is now upon us. As the overarching storyline of they mystery behind Benjamin Blackbird's death has taken over the back half of the season has taken over, the season has improved as a whole. With that now coming to an end, who knows what the series will do to keep that momentum going into season 2? While it is sad to see it come to an end, this episode definitely delivered though it arguably got wrapped up a little too nicely.
All Hands on Dex began with Dex seemingly chasing someone in the woods and unbeknownst to her, shooting Grey. However, this was just a dream as she woke up handcuffed to a hospital bed, under arrest for the murder of TJ (which we know she didn't do). Hoffman pleased her innocence to Cosgrove (who wanted him to have nothing to do with the case). While interrogated, Dex tried to explain what happened but she wasn't helping her case. Luckily, Hoffman's father Lionel came in to stop the interrogation just in time, representing her (Hoffman warned him). Meanwhile, Grey's father Michael finally showed up, claiming to be afraid. He wanted to be there for him now (though that remains to be seen). Grey offered his loft for his father to stay.
Dex told Lionel about what happened (and that Hoffman was involved which did not make Lionel happy). It could go either way at that point. Lionel wanted her to stay put but that obviously wasn't going to happen. Dex tracked down members from Benny's unit, his Sgt. admitted to killing him by letting him go to die while trying to get back to her. She then found another who had since became a priest. Dex got him in a confession booth to get him to confess though as soon as he figured it out, he tried to run away until she caught up to him and got his duffle bag full of suspicious money. Meanwhile, Hoffman (who was done helping Dex) confided in Lee who then went to Cosgrove which led them to a visit at the bar for Dex who found a way to escape.
Dex and Ansel found refuge with Sue Lynn Blackbird who gave her a gun so she could go back to the first man she visited as he could be a target for someone who was eliminating members of the unit who stole the money in Afghanistan. Hoffman more or less shared that same theory with Cosgrove (who was a little suspicious of how he got there) but she bit on it. In the end, the man who Dex was supposedly trying to protect was the killer after all (he also killed the priest before she got there and Grey showed up to warn her but only got shot). He tried to escape through the woods only for Dex to catch him. The fought until Dex found her gun and shot him. Meanwhile, Hoffman didn't like the person he became so instead of facing repercussions for what happened, he willing gave up his badge and gun.
In the end, with the mystery behind Benny's death solved, Dex was unsure where to go. In the hospital, Grey was told that his father stole some things from some bad people and was now missing. He didn't know where his father was but those bad people didn't care and wanted Grey to find him anyway. Meanwhile, Ansel suffered his first breakup so Tookie tried to help (Dex had enough on her plate). He cleaned up their house so they could have another date.
The episode ended with the doorbell ringing. Ansel thought it would be his date but in reality, is was their mother. So that's going to cause some drama.
---
If you liked this, please read our other reviews here and don't forget to follow us on Twitter, follow us on Instagram, and also like us on Facebook.