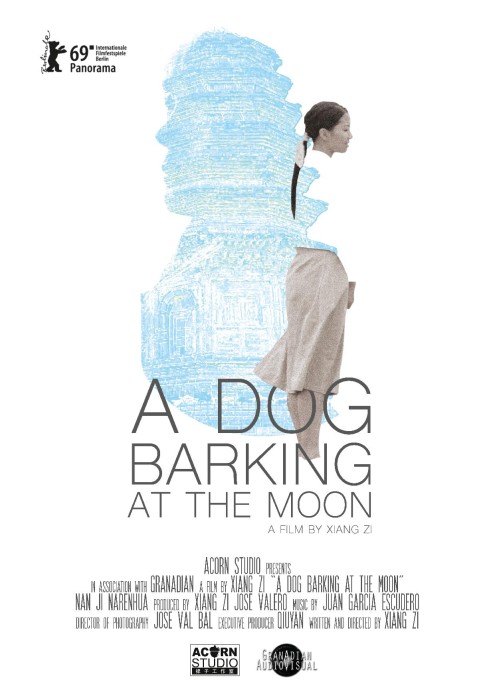 Starring

Renhua Na, Gaowa Siqin, Zhang Yinyue

Writer

Lisa Zi Xiang

Director

Lisa Zi Xiang

Rating

n/a

Running Time

107 minutes

Release Date

May 27th, 2019 (Inside Out Film Festival)
Rating Summary
The themes of A Dog Barking at the Moon are interesting, but it's a film that swings for the fences and gets caught under the post.
This will be one of many reviews during this year's Toronto Inside Out Film Festival, to keep up with our latest coverage, click here.
There's something stilted about A Dog Barking at the Moon, but it isn't apparent at first. While being incredibly ambitious, the debut from director Lisa Zi Zhang thinks it's highlighting it's uncomfortable and isolating ideals by matching form with content but unfortunately, it backfires spectacularly.
The thematic material of A Dog Barking at the Moon is already on the surface, as the dialogue is clunkily expository, but the direction is only doubling down. The elliptical framing of the film only further stifles it, adding to the lugubrious feeling that it carries. It briefly picks up whenever Zi Zhang lets the theatricality of the material fly, but it's equally elusive, making it hard for both to work.
This is a film that's as cleverly constructed as it's equally joyless in execution, providing us with moments of greatness without much more. The most important part of this film comes in real life, as it very easily could have positive effects on the Chinese treatment of LGBTQ+ people.
For that alone, it's worth giving a view, even if you may not want to finish it.
*still courtesy of Acorn Studio*
---
If you liked this, you can find me on Twitter at @selfseriousness.
If you liked this, please read our other reviews here and don't forget to follow us on Twitter or Instagram or like us on Facebook.