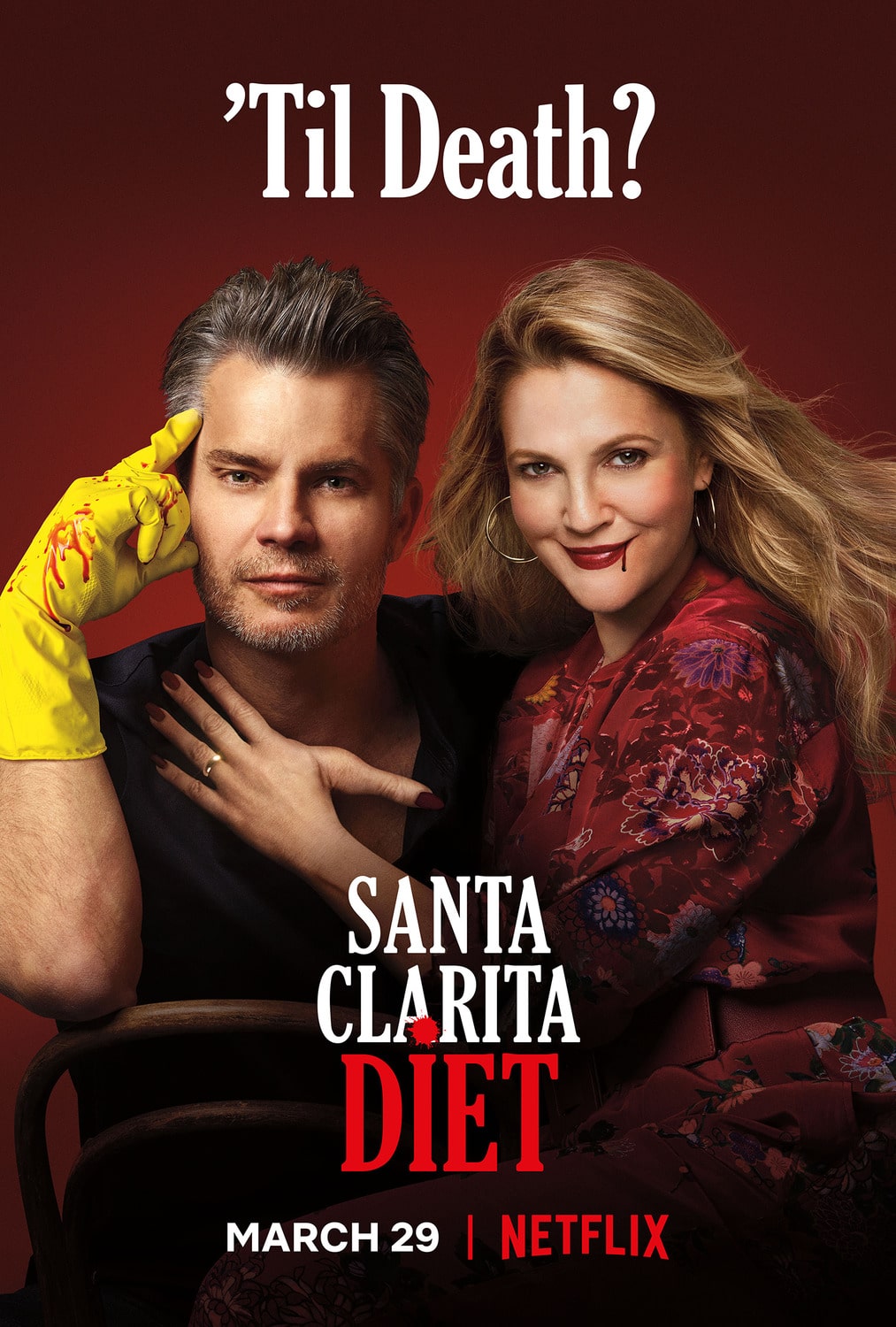 Creator

Victor Fresco

Rating

TV-14

Episodes

10

Running Time

300 minutes

Channel

Netflix
Rating Summary
Santa Clarita Diet Season 3 is a lighthearted, hilarious zom-com that pushes the boundaries of its ever-evolving narrative. Despite some slow and distracting storylines the strong performances, atmosphere, subtle offbeat humor and constantly expanding world make this narrative a necessary addition to one's meal plan.
First and foremost, it has to be said that the cancellation of this series by Netflix is a travesty. What once started as an obscure idea for a serialized sitcom became a smart, charming and surprisingly deep narrative with a different take these flesh-eating monsters. Apparently Netflix believes more in purchasing old content rather than making something new. Anyway, onto the review!
The main story of Santa Clarita Diet season three revolves around Sheila and Joel needing to deal her newfound religious status after Anne becomes convinced that she is a servant of god. While Anne continues to push the Cult of Sheila upon the citizens of Santa Clarita, problems arise as the zombie epidemic is on the urge of being exposed to those who might seek to destroy them.
Between Joel's struggles with zombie fanatic Ron, Sheila's desire to help sickly Jean (Linda Lavin) and the return of the Knights of Serbia (Ethan Suplee) things start to look bleak for the Hammonds. Things take a darker turn when Poplovic (Goran Visnjic), a Serbian looking for a zombie to find the solution for eternal life, comes to America and poses their biggest threat yet. Meanwhile, Abby and Eric are dealing with the aftermath of the fracking site explosion as the FBI comes to Santa Clarita in search of the culprit.
For a show that focuses on such a short amount of time, it manages to create a very unique world. From the intricacies within the zombie transformation process to the Knights of Serbia and their history, the show creators set a tone and ran with it creating an atmosphere that both embraces the comedic absurdities and underlying family drama.
This culminates into a layered, poignant season arc that sees these characters face their biggest threats yet. While this creates a strong central story and memorable supporting characters, some other returning players are cast aside. The narrative drags at times with characters' stories either stalling or bringing nothing new to the table. This filler makes it seem like these characters have gone their course, but could not be written out.
This issue with the writing is saved by the strong, entertaining performances by the ensemble. From the fresh meat to the veterans of the series, each brings something different to the story with some fun dynamics and organic comedic chemistry. And it all centres around the couple of Barrymore and Olyphant who carry this series like no others could. They are quirky, clumsy and above all relatable, further adding a familiar element to an otherwise fantastical premise.
What did you think of the third season of Santa Clarita Diet? Let me know in the comments!
---
If you liked this, check out my YouTube channel The Film Fanatic, my other reviews and my website!
Don't forget to follow us on Twitter and Instagram and like us on Facebook.