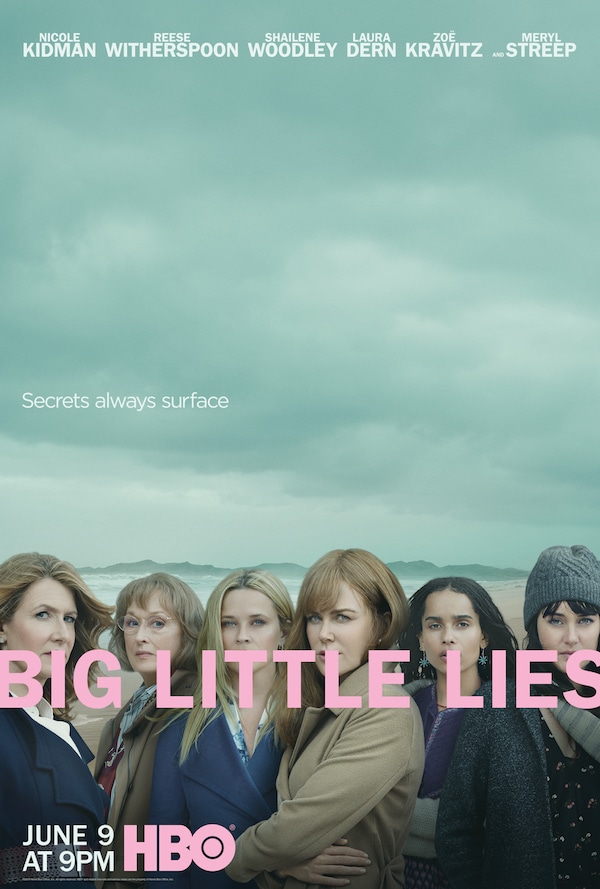 Director

Andrea Arnold

Writer

David E. Kelley

Rating

TV-MA

Running Time

55 minutes

Airs

Sundays 9pm

Channel

HBO Canada, HBO
Rating Summary
In Tell-Tale Hearts, this episode continues from the high of the premiere where Renata got humiliated while the other women were put through the ringer as they began to face the consequences of their actions.
For our review of the last episode of Big Little Lies, click here.
Synopsis: Renata faces an uncertain future when Gordon lands in legal trouble. Corey asks Jane out on a "practice" date. After a challenging therapy session with Dr. Reisman, Celeste opens up to Mary Louise about her relationship with Perry. Bonnie's mom, Elizabeth, arrives. Ed confronts Madeline about her secrets. (HBO)
In Tell-Tale Hearts, secrets are revealed which will put a few key relationships in jeopardy while another character's mother comes to Monterey to interfere in their lives. The episode started with Celeste who somehow got into a car after taking an ambien because she wasn't sleeping. As she was driving, she was faced with memories of her and Perry in their car which eventually triggered a car accident. Celeste was fine despite dealing with the police who suspected her of being drunk. Madeline would drive her home as Mary Louise and the kids were getting ready for school. Madeline came up with an excuse for the two of them but May Louise obviously didn't believe it (Celeste told her the truth later) and the two would have some words (and it was still glorious).
Meanwhile on the way back, Madeline and Celeste saw Bonnie who claimed to just be hiking. She was clearly still suffering some sort of PTSD since the incident. Worried for her, Nathan invited her mother Elizabeth (Crystal Fox) to try and talk to her. She immediately sensed something was wrong with her and her relationship with Nathan, believing she was drowning (immediately pinpointing the incident as the cause) but ultimately refused her help. Bonnie's daughter also noticed what was happening but she dismissed her. After another tough therapy session, Celeste was encouraged to open up about her relationship with Perry.
At school, one of Celeste's twins opened up about their father's death. Along with the fact that Mary Louise somehow found out about Ziggy and Perry, this was as good a time as any for Celeste to tell her the truth. Chloe overheard Madeline talking on the phone about Ziggy and that was how the rumor got spread at school. This secret would not only have ramifications with Jane (obviously) but also with Celeste and Mary Louise and Madeline and Ed seeing that she kept that secret and more from him (her affair with the choir teacher was the final straw). Jane didn't have a choice and had to tell Ziggy the truth in what was an uncomfortable sequence where she shared what happened to her. Mary Louise couldn't believe that her son was a rapist and how he beat Celeste. She did not understand their complicated relationship, eventually getting suspicious of all the vital information she left out.
In other news, as Renata was celebrating her latest magazine cover appearance, Gordon was arrested by the FBI for fraud which would ruin her already perfect morning. It got worse when she learned that Gordon lost all their money. Renata understandably felt humiliated.
The episode ended with Celeste taking her twins to visit Jane and Ziggy while Madeline stared at the ocean.
All in all, perhaps not as intense as the premiere, this episode featured several great character moments but don't be fooled as Mary Louise is still on a warpath!
---
---
If you liked this, please read our other reviews here and don't forget to follow us on Twitter, follow us on Instagram, and also like us on Facebook.