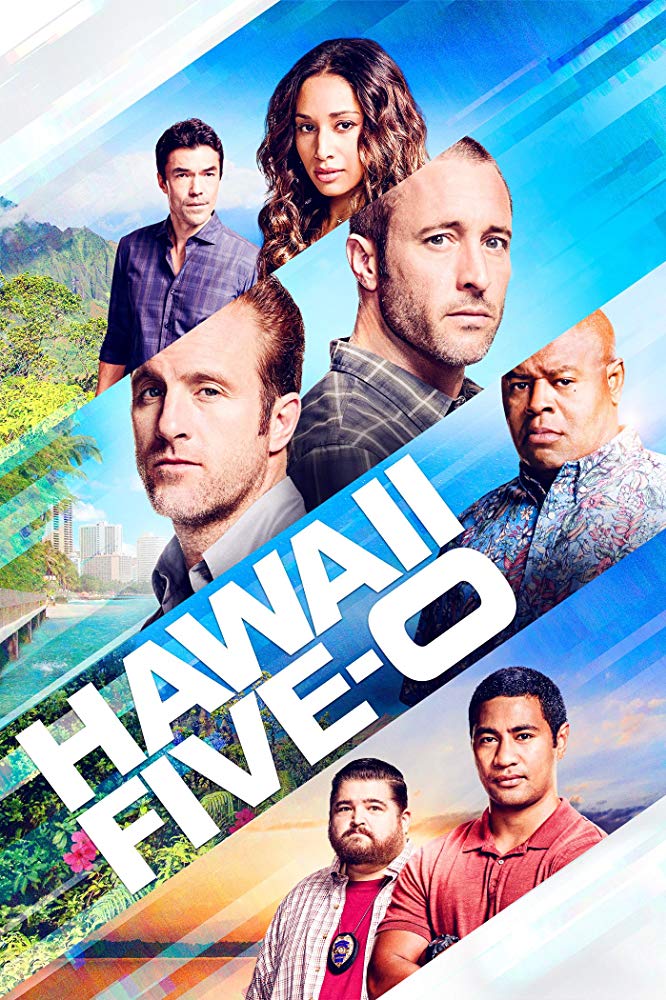 Creator

Peter Lenkov

Rating

TV-14

Episodes

25

Running Time

1100 minutes

Airs

Fridays 9pm

Channel

Global, CBS
Rating Summary
Season Nine of Hawaii Five-0 fails to impress in a soft reboot of this long standing series. The pacing and overall stories feels devoid of the atmosphere and tone of seasons past. Thankfully, the tropical setting and ensemble's charisma make these missions passable.
This iteration of Hawaii Five-0 has lasted almost a decade thanks to a few key elements. The tropical setting, intense cases and strong action sequences headline each episode, but it's the dynamic of the ensemble that kept this show's motor running. The four main stars and their banter over the years was the heart and backbone of this series, but after two of them left due to contract disputes and another found his time on the island becoming less and less, things had to change to keep this island story afloat. With a soft reboot now in its second season, could Hawaii Five-0 survive this change?
The main story of this season of Hawaii Five-0 revolved around the continued adventures of Commander Steve McGarrett and Detective Danny Williams as they head the Five-0 task force in Honolulu, Hawaii. As they work to keep the island safe, both of them struggle with their current restaurant business venture that is causing some financial stress. Tani, having discovered a murder weapon at Adam's house, must confront him and figure out his involvement in the case.
Grover finds himself dealing with family issues when his parents and estranged brother come to the island. Junior finds himself stuck between work and his family when a case that hits too close to home comes to Five-0. After the death of one of their Ohana, Steve and the team are confronted by fugitive hacker Aaron Wright (Joey Lawrence) who will stop at nothing to put the safety of the world at risk.
So Hawaii Five-0's return last season without its two key cast members Daniel Dae Kim and Grace Park as Chin Ho Kelly and Kono Kalakaua was less than underwhelming. With one season under its belt to establish the new characters and their place in this world, Hawaii Five-0's ninth season became a do or die for the survival of this series. Unfortunately, it falls flat on most fronts delivering a barely entertaining shell of what it once was.
The lack of Kim and Park's presence is noticeable as other newer characters do not fill their shoes. Tani and Junior have been great additions to the cast, but their dynamic and charm just doesn't hit the same level as the original Five-0 members. Even promoting recurring characters like Adam, Duke and Noelani couldn't replace the integral roles that Chin and Kono filled. This in turn leads to a series that needs to lean heavily on the dynamic and relationship of its two central characters, but unfortunately it completely misses the mark. Danny is relegated to almost a supporting role as his absence throughout the season creates a hole in the show's backbone.
This causes the show to feel void of the atmosphere and tone of its earlier seasons, relying on newer characters with cookie-cutter personas and story arcs that feel bland in comparison. The pacing at times feels off as storylines are rushed and characters are used as a means to an end for another one's arc. These issues all revolve around storylines that are forgettable and lack the life threatening tension of cases before. While the writing does feel like it drags the season down, there are some highlights throughout. Most of the episodes pertaining to flashbacks and quirky storytelling elements prove to be entertaining enough, although they too feel like unmemorable bottle stories.
Thankfully, the season survives on the continued charisma and chemistry of its cast paired with the tropical setting and intense action sequences. The new characters, while still a bit stiff, vibe well enough with the veterans to create an atmosphere worth revisiting each week. The tropical setting sets a backdrop that makes the series unique enough when compared to other police procedurals, despite its mundane weekly cases. This is all capped off by some phenomenal action set pieces that bring some much needed tension and intensity to this season.
What did you think of the ninth season of Hawaii Five-0? Let me know in the comments!
---
If you liked this, check out my YouTube channel The Film Fanatic, my other reviews and my website!
Don't forget to follow us on Twitter and Instagram and like us on Facebook.