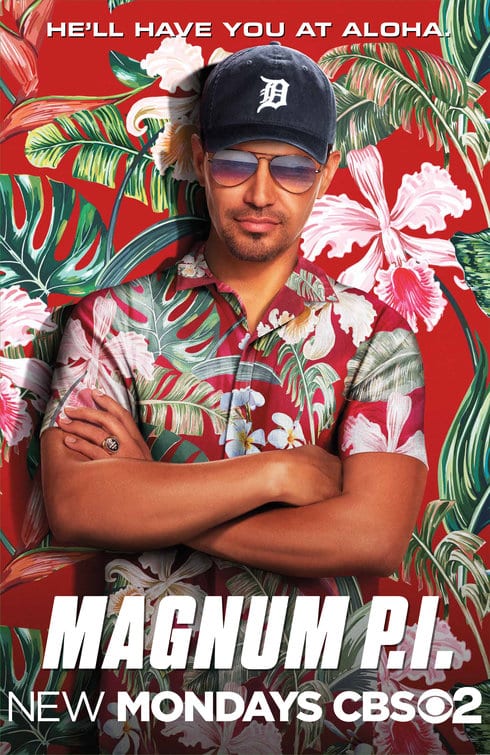 Creators

Eric Guggenheim, Peter Lenkov

Rating

TV-14

Episodes

22

Running Time

880 minutes

Airs

Mondays 10pm

Channel

CTV, CBS
Rating Summary
Season One of Magnum P.I. is a fun, albeit formulaic police procedural. The stories feel unrealistic with inorganic dialogue and too many jokes that don't hit, however, the charisma and chemistry of the cast helps to elevate this show beyond its inadequacies.
With the success of Hawaii Five-0 (click here to read our review of last season), CBS decided to reboot another tropically-set police drama in the form of Magnum P.I. Rather than bring a mustachioed private investigator to attempt to imitate the charm of Tom Selleck, the showrunners went a different route with a more modernized retelling of this character. Sure this allows for some leeway in the actor's portrayal of this character, but will the charm and atmosphere feel too similar to its sister series?
The main story of this season of Magnum P.I. revolved around ex-Navy SEAL Thomas Magnum (Jay Hernandez) who uses his skills from Afghanistan to run a Private Investigation company on Hawaii. After one of their friends mysteriously dies, Magnum and his two companions, ex-marine nightclub owner Rick Wright (Zachary Knighton) and ex-marine helicopter pilot TC (Stephen Hill) search for answers while solving the island's ongoing cases. This all while budding heads with Magnum's employer's estate caretaker, ex-MI6 agent Juliet Higgins (Perdita Weeks).
This show had two elements that both gave it an advantage and disadvantage in setting up its premise. Not only was it the reboot of a beloved franchise, but it also used the foundation of Hawaii Five-0 to set itself up in a pre-existing world. While this does allow the show to avoid overuse of exposition and jump straight into the action, it also makes it difficult to feel fresh in its execution. It feels a bit too similar to the other Hawaii-centric show as its characters and stories go through near identical beats in the same setting.
This inability of this incarnation of Magnum P.I. to feel like its own original series makes it hard to differentiate the two apart from their characters. However in this series, the stories feel more unrealistic and over-the-top for a PI storyline all while the characters deliver awkward dialogue and jokes that don't always hit their intended target. These issues ultimately stem from a series trying to introduce itself into an established universe while also copying the elements that made the first series successful.
However, the show manages to thrive thanks to the ensemble as each actor brings a dimensional and entertaining character to the table. Their chemistry, charm and sarcastic banter fits the bill for this series which in a way still imitates Hawaii Five-0, but somehow manages to feel different enough thanks to the cast. Of particular note is Jay Hernandez's portrayal of Magnum as he brings the same level of charisma and relatability to the character as the beloved Selleck original.
What did you think of the first season of Magnum P.I.? Let me know in the comments!
---
If you liked this, check out my YouTube channel The Film Fanatic, my other reviews and my website!
Don't forget to follow us on Twitter and Instagram and like us on Facebook.