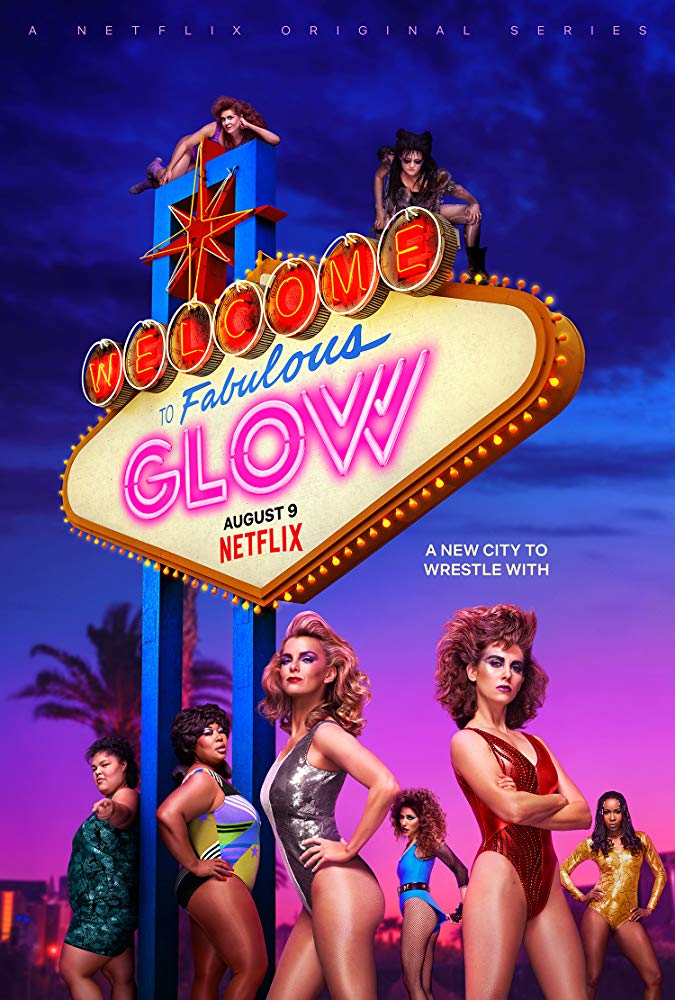 Creators

Liz Flahive, Carly Mensch

Rating

TV-MA

Episodes

10

Running Time

355 minutes

Channel

Netflix
Rating Summary
The ten episodes in this third season of GLOW bucks the trend of other recent third season pitfalls while sitting comfortably in its lane because hey - it's worked for two years, why change a thing?
This summer for Netflix's flagship shows and their respective third seasons have been a mixed bag. After the brilliant reception to the third season of Stranger Things, audiences immediately started discussing what could come next while The OA was denied its chance to even get a third outing. Here's hoping this isn't the end for GLOW after season three dropped on the streaming service last week as this season is the best one yet. 
GLOW has been a personal favorite Netflix originals since it started back in 2017, however, showrunners Liz Flahive and Carly Mensch hit a different stride with this season and you can feel it from start to finish. Instead of hanging on to what worked in the previous season, it pushes what's come before and as a result feels fresh and new. This may be brought about by the show's narrative-driven move from a TV studio in LA to a live theatre in Las Vegas, adding a new playground for the cast and new opportunities for individual storylines. 
As much as the first two seasons of GLOW were enjoyable to watch, there were some episodes that felt slow as they appeared to serve as a build up to something more significant. Meanwhile, this third season features very few wasted minutes in any of its episodes – even the episode in which the cast of the now-successful wrestling show take themselves out to Vegas' Red Rock Canyon on something of a self-imposed wilderness retreat. 
One of the best parts of GLOW was is potentially its writing. Flahive and Mensch cleverly use cultural events from the 1980s as narrative jumping off points, place a beautifully executed time jump in one of the episodes for the build up to the season finale and develop most of their characters fairly significantly. 
Throughout the first two seasons of GLOW, its huge cast of characters have always felt a little too big which would relegate a lot of them have been left in the background. But in this season, the writing gives more to almost everyone so those who stayed mostly underdeveloped throughout seasons one and two, have a lot more to do. While there are still a few too many characters, the group of women we meet in Vegas, a group who were previously fighting for their place as they operated in a man's world, have been established as a group of female characters absolutely in charge of their own worlds; a theme that will hopefully continue well into a potential fourth season.
This freedom from the storylines of the previous seasons of GLOW has allowed all of the characters to do more. Season three moves beyond what's come before and instead lets itself dive into storylines about prejudice, self-discovery and ambition and does so through scripts that are a lot funnier than they've ever been while also being more dramatic and emotionally poignant. 
If you've not seen any of the episodes of GLOW, now's the time to start. Go back to season one and get your binge on so you can see the excellent character development that's going on and then start to get excited about a new series – here's hoping it goes the way of Stranger Things, and not The OA.
---
Find me on Twitter and Instagram as @Martin_Izzard and at TalkAboutMovies.co.uk.
Don't forget to follow us on Twitter and Instagram and like us on Facebook.