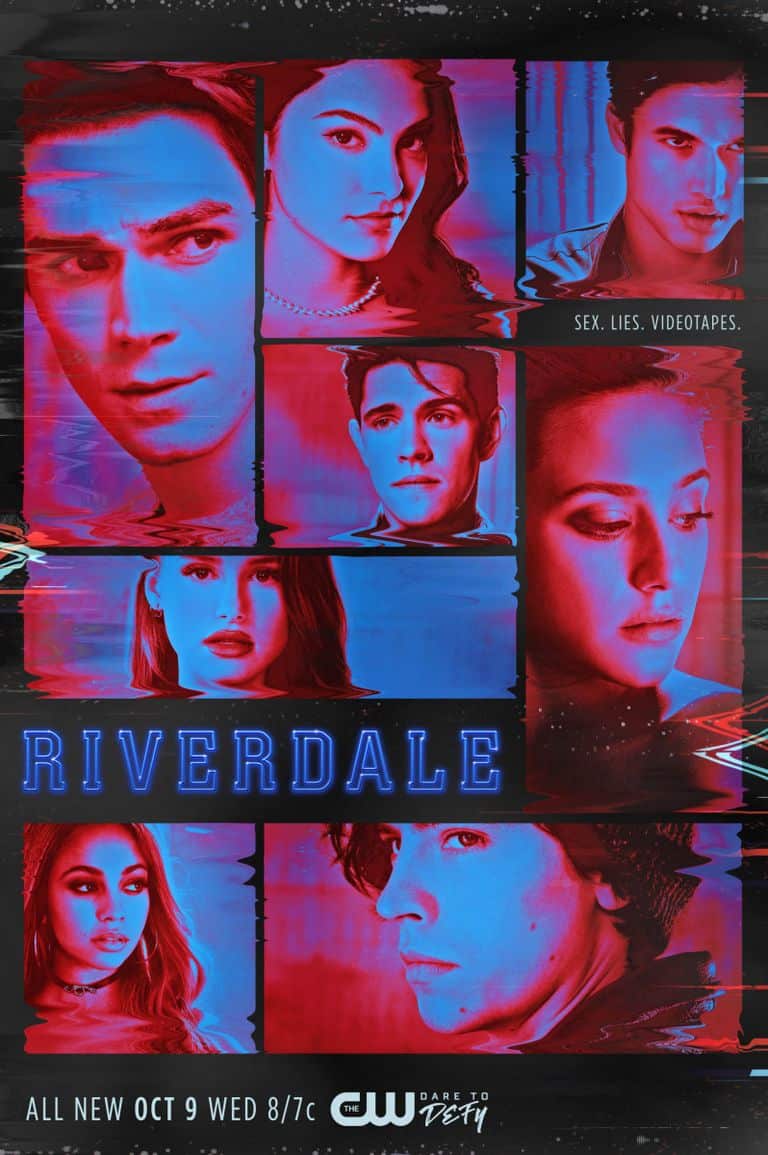 Director

Harry Jierjian

Writer

Devon Turner

Rating

TV-14

Running Time

44 minutes

Airs

Wednesday 8pm

Channel

CW
Rating Summary
Riverdale manages to connect all of its storylines through the underlying theme of estranged family while keeping the campy tone and ridiculousness audiences have come to love.
For our review of last episode, click here.
Archie takes on a new nighttime gig, Betty and Kevin join the Junior FBI Training Program, Jughead gets a ghostwriting opportunity and the trials of Hermione and Hiram Lodge begin. In a series that finds itself constantly piecing stories of different tones and styles into one cohesive narrative, this episode brings everything together through one underlying theme of family. Here's the story of "Witness for the Prosecution."
While family is one of the biggest themes that continues to shine throughout this series, it is on full display throughout the narratives of this episode. The biggest of these being the Lodge family troubles and trials of both Hiram and Hermione Lodge. As they bicker back and forth with their fair share of blackmail and extortion, both parents are released from custody. That isn't until after a revelation occurs that shocks the entire Lodge family: the arrival of Hiram's estranged daughter and Veronica's sisters Hermosa Lodge.
The next most significant was that of Betty's involvement in the FBI training program and its toll on her psyche. By dissecting serial killers, she goes full Will Graham and starts a descent into madness believing herself to be the thing that she can intuitively figure out. Her increasing paranoia causing Betty to quit the program, especially after being reminded of her traumatic history of animal abuse in her youth. Thankfully this is actually her act of mercy towards their pet that was hit by a car rather than just instinctual bloodlust.
Betty, fearful of herself having the serial killer gene, learns that Charles also has it despite Hal not being his father. She confronts him and of course he defends himself saying the FBI was a way to stop his urges. In the end, she decides to return to the program and use her sixth sense for good rather than evil. Of the stories in this episode, Betty's definitely takes the top spot for most ridiculous.
At Stonewall Prep, Jughead learns that his favorite teacher is the ghostwriter for his favorite childhood series the Baxter Brothers. He is introduced to the originator of the series who knew Jughead's grandfather Forsythe. They have decided that the next ghostwriter of the series will be from this batch of students, creating a friendly competition between them that ends in the group learning the theme of the next novel: murder. This storyline is a close second behind Betty's. The lack of intrigue, more questions than answers and Jughead's change in values/loyalties makes it feel all too forced as a means to an end.
The final bit of this episode comes in the form of the CW's newest superhero. Archie has decided to defend his community centre by becoming a vigilante that attacks Dodger and his crew so that they will stop picking on the youth of Riverdale. Dodger has been threatening local businesses to side with him over the community centre and that is enough for Archie. He decides to confront Dodger and intimate him thinking it will cause him to skip town. Oh Archie, will you ever learn?
What did you think of "Witness for the Prosecution"? Let me know in the comments below!
---
If you liked this, check out my YouTube channel The Film Fanatic, my other reviews and my website!
Don't forget to follow us on Twitter and Instagram and like us on Facebook.