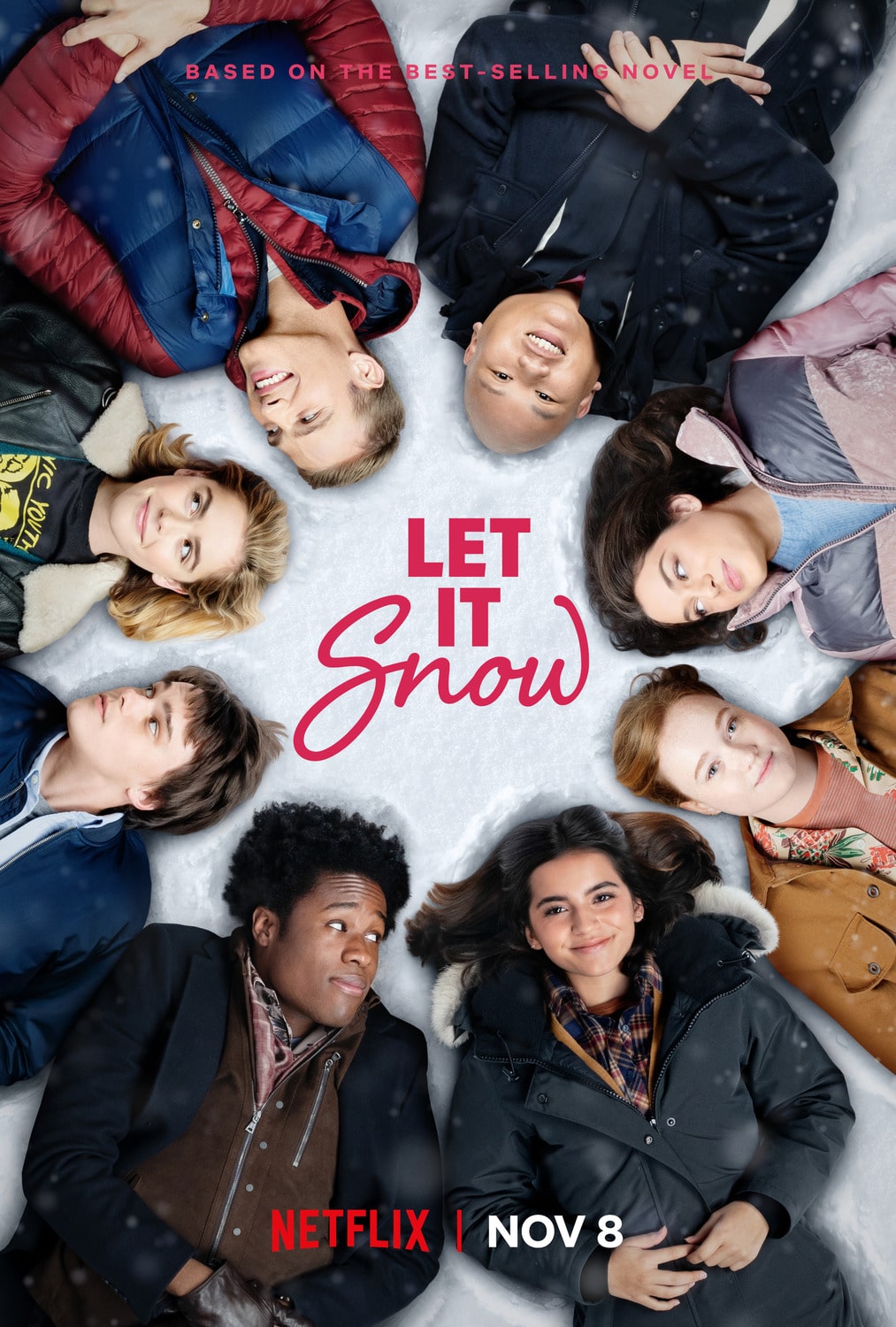 Starring

Shameik Moore, Isabel Merced, Jacob Batalon

Writer

Victoria Strouse

Director

Luke Snellin

Rating

PG-13

Running Time

92 minutes

Release Date

November 8th, 2019 (Netflix)
Rating Summary
Let it Snow, is a mundane, by-the-books Netflix comedy filled with recognizable Netflix actors.
Let It Snow follows the story of a Midwestern town where a snowstorm hits on Christmas Eve. The day is filled with hi-jinx as a group of high school seniors deal with love, loss and friendship through their intertwining stories. From a stranded pop star to a party at the town's local Waffle shop, this is a holiday to remember.
Tis the season as Netflix begins to roll out their annual Christmas romantic comedies. Last year's four films (A Christmas Prince: The Royal Wedding, The Christmas Chronicles, The Holiday Calendar, and The Princess Switch) were a bit slow and generic with their stories not really making them a yearly watch. Netflix decided to up that total from four to six this year for six weeks of Christmas releases as part of their "It's Beginning to Look a Lot Like Netflix" film series. Hopefully these can be a little more re-watchable than those of 2018.
The first addition to this year's list, Let It Snow, is a mundane, by-the-books Netflix comedy filled with recognizable Netflix actors. The intertwining stories try to be interesting, but the narratives fall flat due to their use of bland, generic topics. These low-stakes situations and a lack of holiday spirit make this choice of setting cause more questions than answers.
Thankfully, the film's charm is found in its cast as many of its actors who have been typically known as supporting characters are given the screen time to shine. From Spider-Man's Jacob Batalon as Keon to Santa Clarita Diet's Liv Hewson as Dorrie, each actor is able to flex their acting muscles and dive a little deeper into a flawed and angst-y teenager.  The relationship of Isabel Merced and Shameik Moore as Julie and Stuart respectively is the most compelling of the film, but that's not saying much.
When it comes down to it, Let It Snow is simply another film in a long line of Netflix's quantity over quality fare of original films. It brings nothing new to its genre, is not Christmas-y enough to warrant a yearly watch and lacks the charm of other similar style films. Its intertwining stories try to be interesting, but their narratives fall flat due to bland, generic topics that they are compromised of. While the film's saving grace may be its cast, Let It Snow is surely destined to become a background noise holiday film for the family to enjoy while doing something else together.
*still courtesy of Netflix*
---
If you liked this, check out my YouTube channel The Film Fanatic, my other reviews and my website!
Don't forget to follow us on Twitter and Instagram and like us on Facebook.