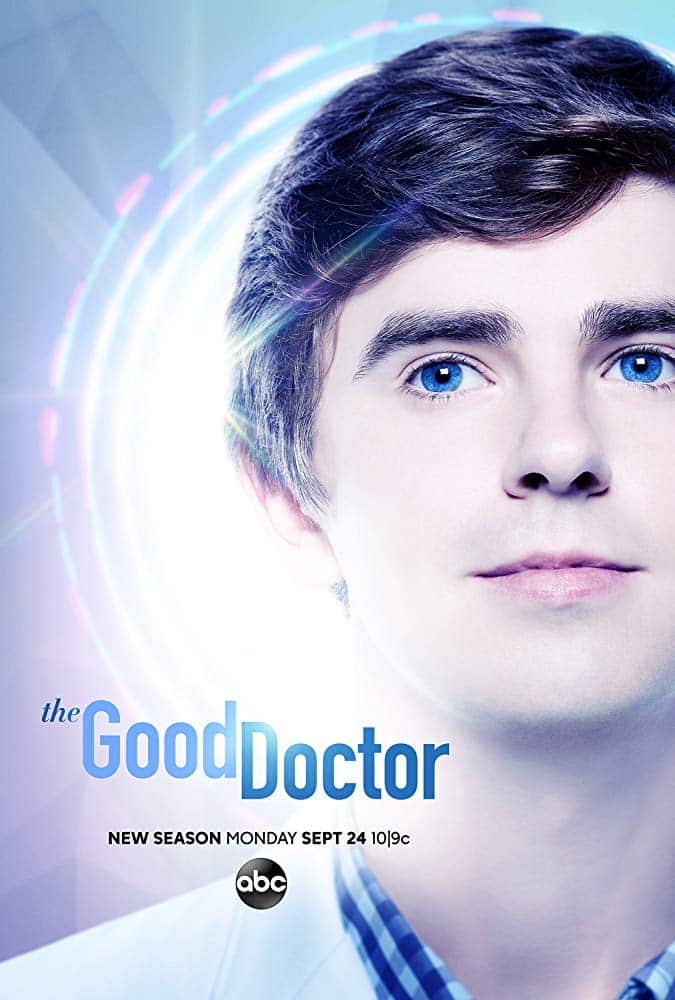 Director

Mike Listo

Writer

Thomas L. Moran

Rating

TV-14

Running Time

41 minutes

Airs

Mondays 10pm

Channel

ABC, CTV
Rating Summary
Friends and Family was an emotional episode that saw Murphy face his family with Freddie Highmore delivering a phenomenal performance.
For our review of the last episode of The Good Doctor, click here.
Synopsis: Dr. Shaun Murphy visits his father on his deathbed and the family reunion reveals unexpected results; an injured star NFL player must be treated; Claire addresses her mental health. (TV Guide)
Episodes like this one are a reminder that Freddie Highmore is a great actor. This was definitely a test for which he passes beautifully.
The episode started with Glassman urging Murphy to visit his dying father Ethan (Michael Trucco). He agreed to go but he wanted to bring Glassman and Lea (who was busy with her life but still wanted to support her friend despite Glassman seemingly not wanting her to go). Meanwhile, Browne (who claimed to be done with her past reckless behavior) and Melendez ran into each other at the gym. They were watching an NFL player named Art overexert himself, doing one too many reps and dropping a bar and losing feeling in his legs.
Once Murphy and the others arrived at his old childhood home, he changed his mind about wanting to hear from his father. While they were waiting in the car, his mother Marcie (Joanna Going) came out which would only trigger him further. Before he left, Murphy wanted to visit Steve's grave. This was enough to get him to return home. Murphy wasn't the kind of son his father imagined which he couldn't quite deal with at the time but now he seems to have gotten over that. Regardless, he wasn't ready to forgive his father for the past.
Glassman had a wise plan about how to approach their next move, however, Murphy chose to have fun with Lea (running into cold water from the promos though Murphy was skeptical of its benefits, laster justified by a flashback, and almost ran in after Lea failed to reemerge which she eventually did). This was very important for Glassman as Murphy's story with his father shared parallels with him and his daughter. Marcie interrupted their breakfast to talk to Murphy. Her emotion plea, apologizing to him for being young and stupid and not knowing how to properly take care of him, appeared to work as he finally let his mother hug him (which meant a lot to her).
Murphy went back to his father to apologize for not being the son he wanted and to forgive him. He didn't want to punish his father anymore. Things were emotional until they were undercut by his father immediately taking back all the nice things he said (maybe because of the drugs he was taking but maybe they were the causing the nice part of him?). He died shortly after. Murphy was not interested in staying for the funeral. He just wanted to be left alone with his thoughts.
Art's own team and the medical team were at odds about treating his spinal fractures and who would get to administer it. The following surgery saw complications but the doctors brought him back by the end. Football was surprisingly not a pressing need for Art as he didn't like football and was just playing to support his single mother and family (Browne tried to convince him to come clean to his mother for which there were parallels to her relationship with her mother). Meanwhile, Park was still concerned about Browne's issues (which were still present) and thought she needed to talk to someone (which she eventually did).
The end of the episode saw Murphy's many emotions all manifesting themselves at once with Lea coming to comfort him.
Murphy may have autism but he can still feel things below the surface.
---
If you liked this, please read our other reviews here and don't forget to follow us on Twitter, follow us on Instagram, and also like us on Facebook.