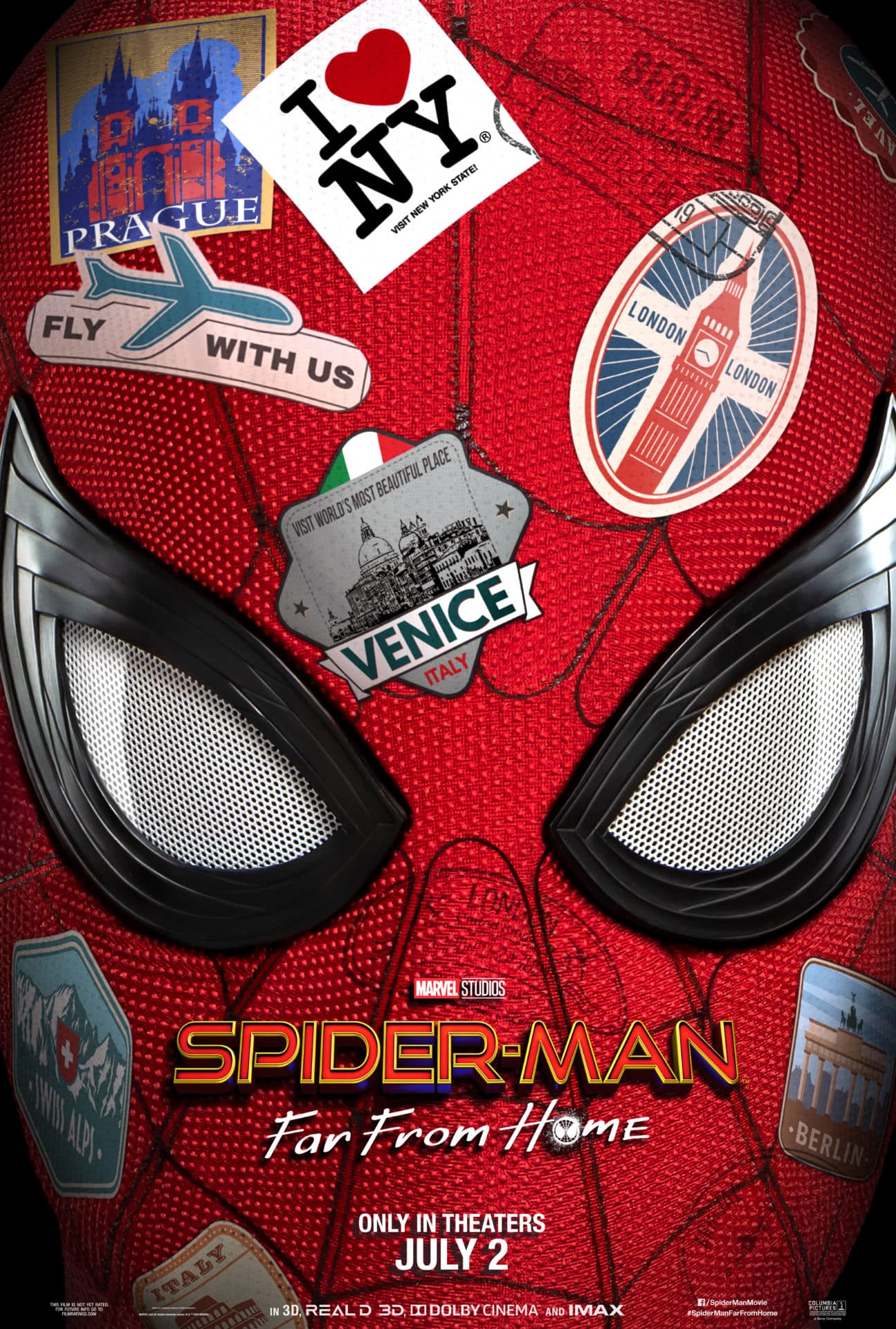 For our review of Spider-Man: Far From Home, click here.
Spider-Man: Far From Home is a John Hughes movie masquerading as a superhero film. It's the MCU's way of pulling right back from the dizzying heights of Endgame; a reset button if you will. The studio needed to revert back to something of a smaller-scale norm before phase 4 kicks off as the build begins towards the next big multi-movie storyline.
Bringing the characters back down to earth to play out a teen romp around Europe is an interesting move for the studio and one that the studio is probably comfortable taking because Spider-Man is one of the most popular characters not just in these movies but also in the comic book world. While I loved Spider-Man: Far From Home, the one big issue was with the character development of our friendly neighborhood Spider-Man.
Peter Parker's first solo outing was in Homecoming, a film which saw him introduced properly into the MCU after his debut in Captain America: Civil War. In both these films, Tony Stark treats Parker like a little kid. In Homecoming Parker was still coming to terms with his powers meanwhile battling with Stark about the kinds of things teenagers argue with their parents about.
Parker wanted to protect his friends and his identity; both of which put the public at risk. This wasn't something that sat well with Stark. The big breaking point of that film was Peter having his suit taken away in order for him to learn his lesson and prove that he's worthy enough without all the bells and whistles that a Stark Industries outfit gets you.
So imagine the surprise that came when tuning into Infinity War and Endgame and seeing Parker back to operating as the obviously young, undeveloped character he was Civil War. He doesn't show any initiative, he rebels against Tony Stark and fumbles around the battlefield while there's a huge fight going on.
All of this leads to Spider-Man: Far From Home, a film which despite its obvious positives needed to develop Parker's character all over again. The jaunts across Europe are great fun, the set pieces are incredibly complex and the visuals are some of the best in the MCU so far. But the characters feel a bit flat and underused at the beginning. It's almost like we've not met them before.
This is where the John Hughes-esque feeling to the movie comes in. Director Jon Watts and writers Chris McKenna and Erik Sommers have created a film where the characters are much more than a 2D objects. The interpersonal relationships are complicated and well thought-out. By the end of Spider-Man: Far From Home, they are characters you want to root for and definitely see more of.
Substantial character development is one of those things with a lot of films that is easily overlooked in favor of big visual sequences. This is especially the case with the increasingly popular model of blockbuster film universes like the MCU. How do you maintain a consistent story arc across several films with crowded casts and multiple writers?
The MCU's Infinity Saga as it's now known did this well with the character of Captain America. Writers Christopher Markus and Stephen McFeely gave the character a really nice overall arc and ultimately, an incredibly satisfying ending. But that's because they were associated with cap for a substantial number of the MCU's films.
However on the other end of the spectrum was Spider-Man or a character like Star Lord who didn't fare so well with several writers steering their characters. We saw Star Lord framed as a jovial but passionate leader in the Guardians of the Galaxy series but then was the butt of many jokes in Infinity War and Endgame. It's difficult to maintain an overall arc with different writers working on the same character.
If movie universes are to continue with gusto, as is suggested with the amount of studios telling us every other film is part of one, character development needs to be put at the forefront. This is what made Steve Rogers' ending so satisfying and Tony Stark's so emotional. Better character development makes for a much more effective pay off over just making sure a character is in the right place for a chess move to pay off later on.
*still courtesy of Sony Pictures Entertainment*
---
Find me on Twitter and Instagram as @Martin_Izzard and at TalkAboutMovies.co.uk.
Don't forget to follow us on Twitter and Instagram and like us on Facebook.