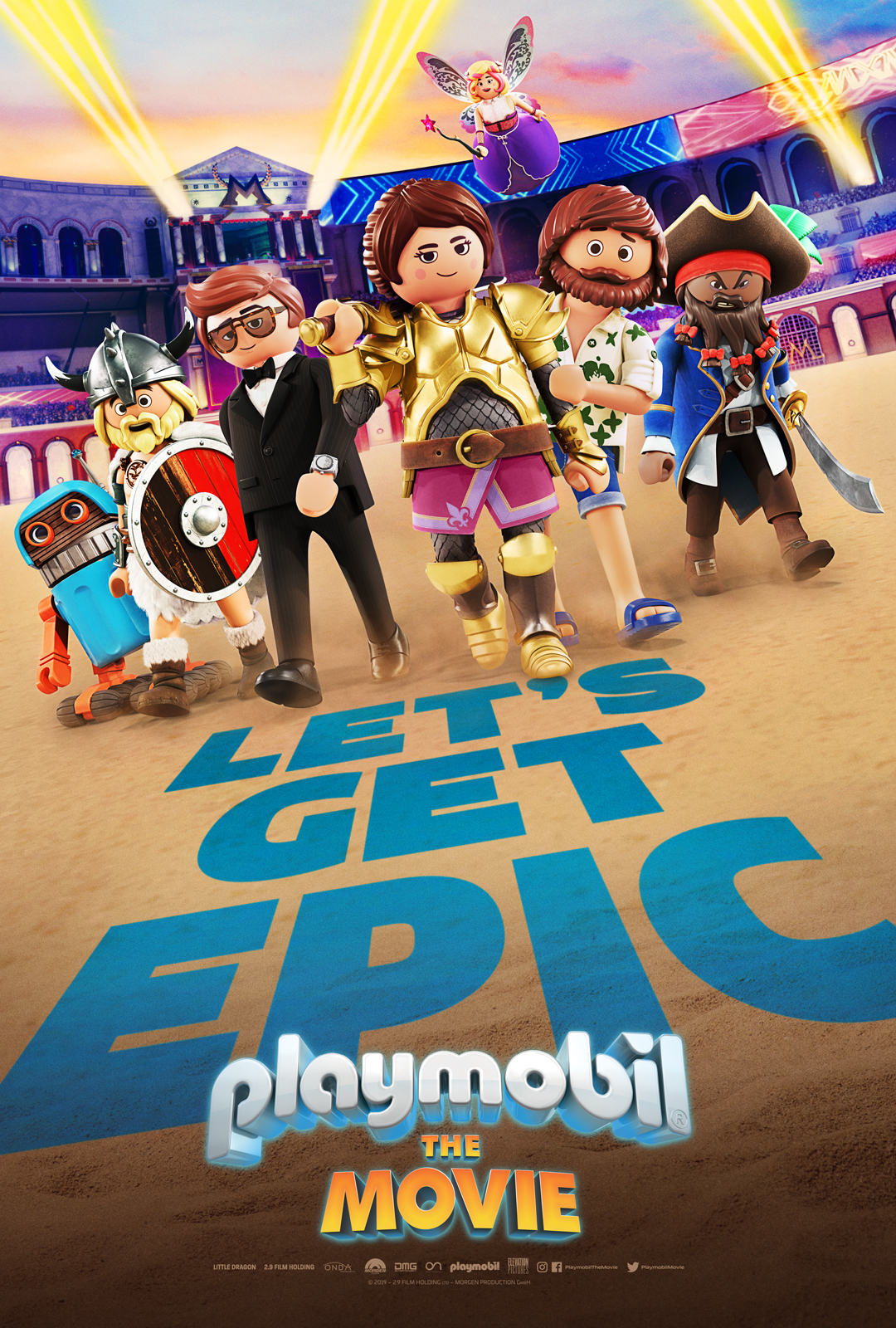 Starring

Anya Taylor-Joy, Gabriel Bateman, Jim Gaffigan, Daniel Radcliffe

Writers

Blaise Hemingway, Greg Erb, Jason Oremland

Director

Lino DiSalvo

Rating

G (Canada), PG (United States)

Running Time

99 minutes

Release Date

December 6th, 2019
Rating Summary
Playmobil: The Movie is an unsatisfying knock off of its LEGO brick counterpart that never quite knows what it wants to be.
It's no wonder that Hollywood would eventually get around to giving children's properties the full cinematic treatment. Now, STX Films, Animation Studios, and director Lino DiSalvo present the latest property to get the cinematic treatment with Playmobil: The Movie.
Playmobil: The Movie follows Marla Brenner (Taylor-Joy), a young free-spirited teenager with dreams of traveling the world, but her future plans come to crashing halt after receiving the news that her parents have died in a car accident. Several years later, Marla's happy go-lucky personality has withered away; replaced by a more mature adult persona as she must run the household along with manage her younger brother, Charlie (Bateman), who has become lonely since losing their parents.
One night Charlie sneaks out and heads to a toy museum with a Playmobil exhibit, with Marla hot on his heels to punish him. Unfortunately, just as Marla confronts her brother for beratement, a mystical force pulls the Brenner siblings into the Playmobil universe. Once there, Charlie is captured by pirates working for Emperor Maximus (Adam Lambert), who plans to collect the strongest beings within the Playmobil realms. Waiting to save her brother and find a way home, Marla journeys across the various Playmobil lands; finding help from several of its denizens, including Del (Gaffigan), a food truck driver, and Rex Dasher (Radcliffe), a suave secret agent.
DiSalvo approaches Playmobil: The Movie as a sort of 80s throwaway kids adventure story. It's definitely a well-trodden narrative path that many kids' films have taken before, but its throwback feel still works here, moving at a brisk pace through several familiar Playmobil locations (i.e. Viking, Western, City, Space, Roman, etc.). Meanwhile in terms of its animation, the film is just adequate though a bit dated. While it's not from a big Hollywood studio, the animators still deserve some credit.
In the end, Playmobil: The Movie is just a derivative experience that doesn't offer anything new whatsoever. The film never seemed to find a proper footing. Its bland narrative felt like a cobbled-up version of similar kid's adventure themes. These themes may work but the script never truly shined. The film's ideas were never fully realized, its jokes and gags fell flat, and its various outrageous characters and attempts at catchy songs did not work. There's plenty to dislike overall as it simply tries too hard to be something new and unique but comes off as too formulaic and predictable.
The voice acting within Playmobil: The Movie was a mixed bag. Taylor-Joy is okay as Marla but nothing about the character truly stood out. The same can be said for Bateman as Charlie. He gets the job done in a role that could've been done by anyone. Gaffigan shined as Del though this was more due to his performance than the character itself. Radcliffe's Dasher was heavily featured in the film's promotional material, however, he's only in a small portion of the film, which was disappointing.
As one character says in the film… "Life is not full of adventures! It's full of disappointments!" ….and that's exactly what Playmobil: The Movie is…. full is disappointments.
*still courtesy of Elevation Pictures*
---
I hope you enjoyed my review. If interested, head over to my blog Jason's Movie Blog to read more of my reviews. Also, follow me on Facebook and on Twitter @jasonmoviesblog
If you liked this, please read our other reviews here and don't forget to follow us on Twitter or Instagram or like us on Facebook.